At a time when smartphone users are fretting about having to charge their devices for hours together in order to get a comparatively high battery life out of their gadgets, smartphone maker Motorola has listed a Turbo Charger that claims to offer at least eight hours of battery life, in just a 15-minute charge.
Motorola's Turbo Charger will go up for sale shortly, and the entire assembly is priced at $35 (£22).
The Turbo charger is custom-made for those owning Motorola smartphones, and for users (with Moto devices) constantly complaining about the battery within their devices dying out relatively early.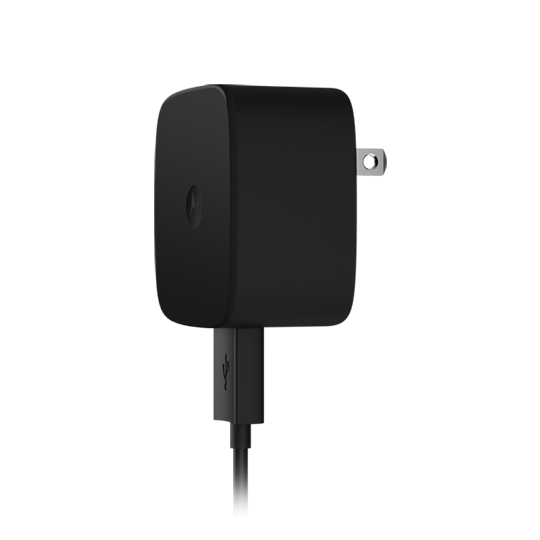 Motorola has designed its Turbo Charger by incorporating the Qualcomm QuickCharge 2.0 technology, and users of other smartphone brands and tablets also get to enjoy up to 15Watts of power within their devices, and thereby run certain important applications on priority (to perform high-priority tasks).
"All it takes is 15 minutes on the latest Moto phones to get up to 8 more hours of battery life. Other USB-enabled phones and tablets enjoy up to 15 watts of blazing fast charging speed<sup>," states Motorola on its official website.
The Motorola Turbo Charger requires users to plug in their devices via a USB cable (wired charging), post which the Motorola charger assembly is connected to a power outlet, to begin charging.
However, the technical aspects about the charger have not yet been made official by Motorola. But going by the company's claims, it is imperative to note that the Turbo Charger will be a perfect-fit for Motorola users, more than users of other smartphone brands.
The Turbo Charger at $35 is also relatively affordable, and is likely to be preferred by those not regularly monitoring their device's battery levels.
Also, the Turbo Charger looks quite handy (in images), and should not be a problem to carry around.
The USP of the Motorola Turbo Charger is undoubtedly its 15-minute charging claim, but Quick Charge 2.0 technology ensures full charging only when a smartphone battery is relatively devoid of charge post which a battery boost is provided.
Quick Charge 2.0 technology has been incorporated within certain recently released smartphones such as the HTC One M8 and Motorola's own Moto X (2014).
With Motorola putting up the Turbo Charger in its accessories list online, the company should also accept orders for the gadget online. Click here to check out the official Turbo Charger web page.