Turkish Prime Minister Recep Tayyip Erdogan hailed a decisive win for his party in local elections.
Erdogan's Justice and Development Party (AKP) secured nearly 47% of the vote, while the main opposition Republican People's Party (CHP) polled 28%.
Following his victory, Erdogan has warned that his rivals will "pay the price" for trying to bring about his downfall.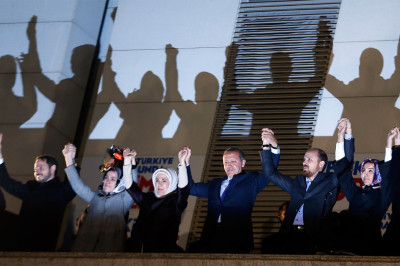 The results were a big boost for the prime minister following a tumultuous corruption scandal.
Last week Turkey suspended access to Twitter, which has been a conduit for links to recordings suggesting corruption by Erdogan's government. Then access to YouTube was blocked following the leak of an audio recording of a top security meeting at which officials allegedly discussed a military intervention in neighbouring Syria.