Tussle for talent: Is your business Brexit-ready?
Businesses must make an allowance for Brexit impacting the UK's ability to attract top talent.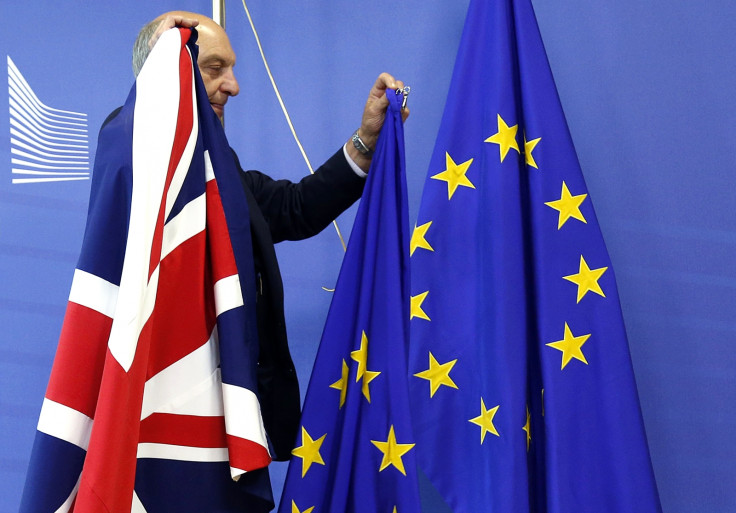 The debate over whether Brexit is the right choice for the UK will continue for years to come. But one thing is clear: the impact that Brexit will have, and is already having, on British businesses should not be underestimated.
LinkedIn data shows that, at the time of the Brexit vote, the EU was the biggest supplier of talent to the UK, accounting for 40% of all professional migration to the country. Industries such as financial services, professional services and technology are especially reliant on this inflow of professionals.
However, since the vote there has been a dramatic decrease in international job-seekers' interest in UK jobs. The LinkedIn data shows that the number of university-educated professionals in the European Union searching for jobs in the UK fell by 18% between May and July last year.
Whilst strategies and policies continue to be hammered out in Westminster and Brussels, the onus is firmly on business leaders across the country to make sure that they are Brexit-proofing their talent pipelines now. So, how can they do this?
Get to grips with existing talent
One of the biggest surprises for businesses is finding out just how international their workforce is. Now that the UK's reliance on EU talent is being challenged, it is vital that business leaders understand the extent to which they currently depend on overseas professionals.
It's also important to use data to identify where untapped pools of talent may exist, both domestically and internationally. After the EU, the US is the largest supplier of talent to the UK. This might mean that, moving forwards, America is a sensible option for employers looking to broaden their search for new hires.
Can you attract the talent you need?
Competition for the best talent is fierce. With insight into more roles, companies and flexible working options than ever before, top professionals are often spoiled for choice when it comes to making their next career move. This makes it vital for businesses to build strong talent brands, to make sure they are attracting the best talent to their organisations.
Exactly what a strong talent brand looks like varies from business to business, and largely depends on who you want to recruit. For example, a business wanting to grow its graduate scheme will need a very different approach to one looking to make experienced hires.
When refining your employer brand, it is important to look at all the possible touch points a candidate has with your business before they even apply. A good starting place is social media; what do your Twitter, Facebook and LinkedIn pages say about you as an employer? Marketing and human resources both have stakes in these channels, and by folding both functions into employer brand discussions you can make sure you are effectively communicating your organisation's values and what you offer to the talent pools you want to reach.
Think about the long term
It's not just the shifting geopolitical landscape that is changing how employers need to act. The leaps we've taken in digital and technological advancement in recent years mean the world of work is set to look very different in ten years' time. This means it is crucial for companies to think about hiring for the future, not just now.
You can start to do this by creating a talent map that looks at existing employees' current skills, interests and ambitions for the future. This will help you to understand what opportunities there are to upskill existing employees, and what hires still need to be made to help shore yourself up for expected demands on your business.
With the triggering of Article 50 upon us, it is clear that there are still many questions left to answer about what Brexit really means. However, this is not a sign that businesses should sit by and wait for change to begin to happen. Instead, it is vital that business leaders take a few simple steps now to make sure they are protecting their talent pipelines for the future.
---
Jon Addison joined LinkedIn in 2016 as Head of Talent Solutions in the UK. In his role, Jon is responsible for the strategic direction of LinkedIn UK's Talent Solutions business and works with staffing and recruitment firms to help them find the talent they need to succeed. Before joining LinkedIn, Jon worked in consulting and sales roles in technology businesses such as Oracle and Capgemini.
---
© Copyright IBTimes 2023. All rights reserved.