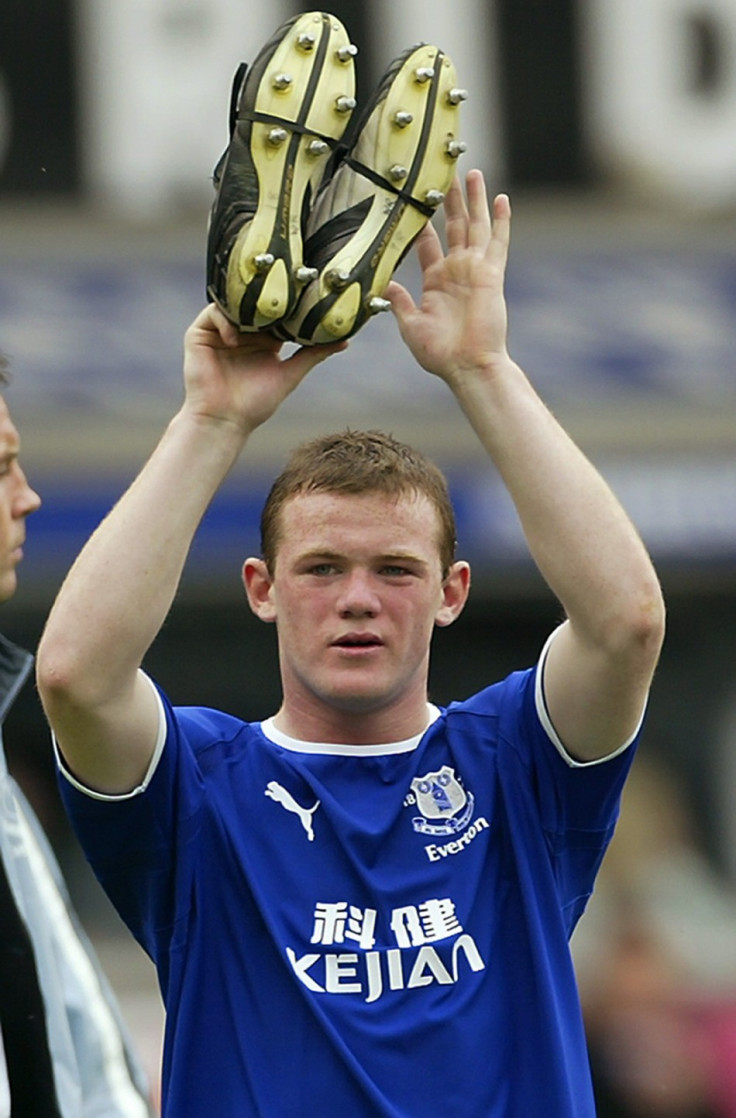 Apparently English Premier League footballer Wayne Rooney (who plays for Manchester United) and "The X-Factor" star Frankie Cocozza had a virtual spat on Friday. The two traded blows on Twitter; in a fight that started with the latter tweeting about Rooney, saying he stank and had bad breath. The footballer retorted by pointing out the former "X-factor" star was a kid who could not sing.
Here are the tweets:
Frankie Cocozza #CelebsThatLookLikeTheyStink "not really a celeb but I bet his pits are stinking, along with his breath@waynerooney."
WayneRooney "@FrankieCocozza sorry who are u again. Oh yeah i remember ur the kid who was on x factor who couldnt sing."
Frankie Cocozza "@Frankie Cocozza Just got merked by Rooney, personally I think that's quite sick."
Frankie Cocozza "@WayneRooney thankyou for making my day, knew I'd hit a nerve. I don't like you at all. But bring home the goods this summer please."
Incidentally, Cocozza, 18, was eliminated from "The X-Factor" for taking cocaine. He is rumored to be in the next series of "Celebrity Big Brother", on Channel Five.