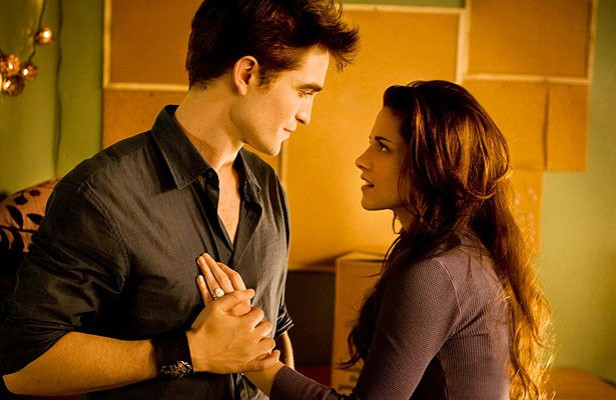 As the massively successful and critically derided Twlight saga comes to an end, rumours have begun to spread that this will not be the final chapter in the vampire series.
The Twilight films, based on the books by Stephanie Meyer, have been even more successful than Lionsgate studio could ever have imagined, making millions at the box office.
Meanwhile stars Robert Pattinson, Taylor Lautner and Kristen Stewart have become teen heartthrobs constantly surrounded by screaming fans.
Although Twilight: Breaking Dawn Part Two is set to end the series with its release in November, prompting a sigh of relief from critics and the vociferous anti-Twilight lobby.
However, horror film website Bloody-Disgusting has claimed that "they're already discussing it internally. It will happen".
The website, which warned audiences that the Twilight series would make them "weep for another decade", warned that its claims would be denied by Lionsgate.
Sure enough, soon after the rumour came online, Summit, the studio that released the films and was purchased by Lionsgate in January, released a statement appearing to debunk the claims.
It said: "We are not remaking Twilight. We will happily support Stephanie Meyer if she decides to procees in any way. But this will be the last one unless that should change."
Although this iniitally appears to close the door on the film series, Meyer has shown no signs of being against a reboot. With the films having been the money-making phenomenon that they have, it seems unlikely that Lionsgate will not look for some way to keep the Twilight fans spending their cash.
Although Meyer's fans seem generally happy with the film series, they have taken a critical panning, with none scoring more than 50 percent on aggregate review website Rottentomatoes.
Peter Travers from Rolling Stone described the film as "sexless bloodless and plodding", while The Times' Kate Muir dismissed it as "part medical horror, part cheesy Victoria's Secret catalogue shoot".