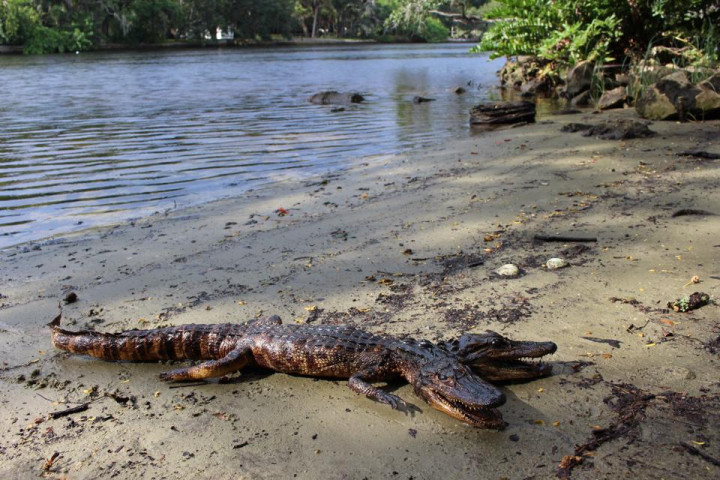 An image of a two-headed alligator posted to Facebook has been generating internet buzz.
Facebook user Justin Arnold posted the photograph of the alleged reptile, claiming he spotted it along the Hillsborough River in the Tampa area of Florida.
He wrote: "I was walking my dog yesterday and noticed a few people gathered by the Hillsborough river in Seminole Heights. When I went closer I was amazed to see this two headed alligator.
"According to Florida Fish and Game it has been reported by several people and they explained it as a failed separation of monozygotic twins and that it is common in reptiles. Please share this picture so others can keep their eyes out for it."
The picture has been shared more than 3000 times as of now.
A few commenters on social media claim the alligator looks as though it might be taxidermied, while others argue the image is photoshopped.
According to a 10 News report, the Florida Fish and Wildlife Conservation Commission "received no reports of a two-headed alligator in the area, despite Arnold's claims otherwise".
Meanwhile, some local broadcasters and tabloids picked up the story as well.
"Two-headed animals do exist on snakes and turtles and certain exotics," Bob Potts of the Herp Hobby Shop told ABC Action News. "They are quite rare though. My only doubts are that for an animal to go undetected for so long is highly doubtful."