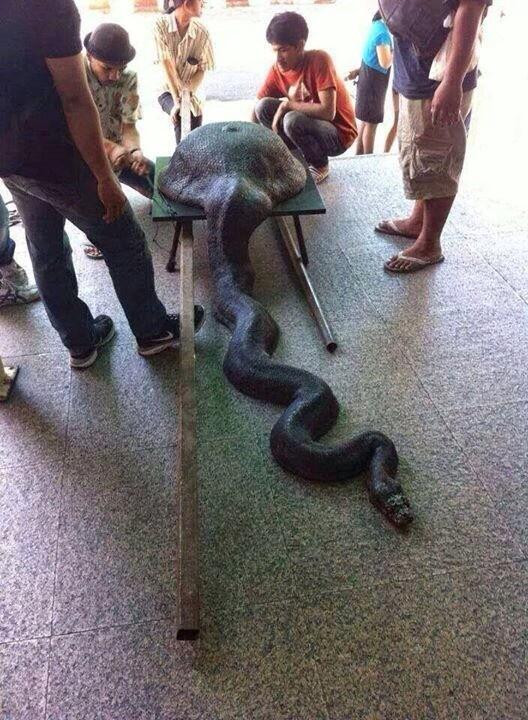 A photo showing a python swallowing a wok, circulating on social media, has turned out to be a hoax.
The image went viral on Twitter, after it was posted by a user in Thailand, showing the snake with a large round object in its stomach.
Reddit readers pointed out that the photo was probably not what it looked like.
According to Thai website Kapook, the picture is a sculpture of a python eating a turtle, created by a street artist.
Some Twitter users came up with the funny sides of the story.
Meanwhile, Smart SME's Facebook page apologised for sharing the photo without citing any credible sources.
In the post, they revealed that they had been informed in a comment that the image was a work of art. To strengthen the news, another angle of the artwork was also shared on the page.