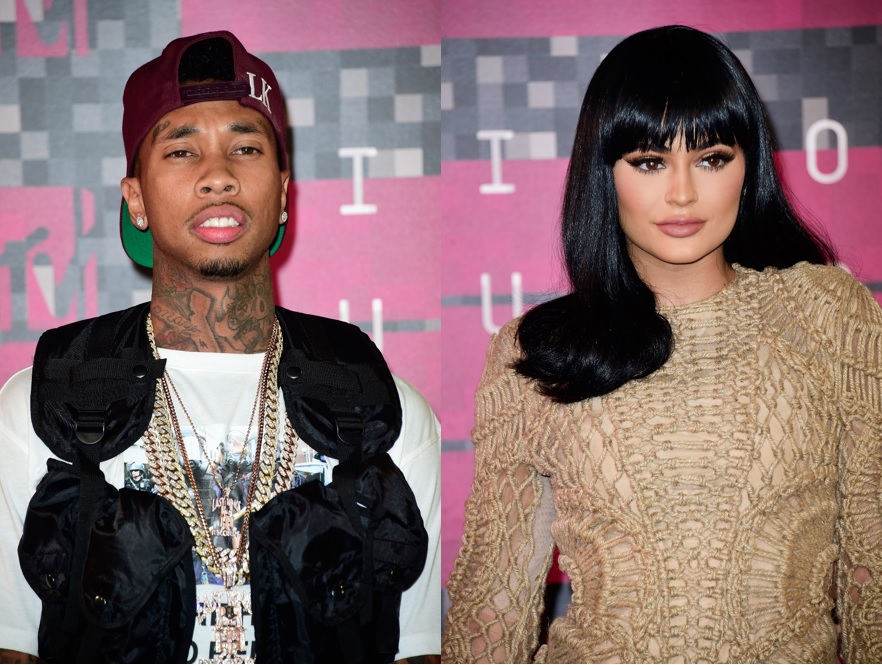 Tyga is annoyed with girlfriend American reality TV star Kylie Jenner for constantly posting videos of him on Snapchat. The 25-year-old rapper expressed his displeasure after the 18-year-old Keeping Up With The Kardashians star shared clips on social media.
In one video, Tyga can be seen on the phone, and Jenner filming him using Snapchat. He responded: "Oh my god! Why do you post everything?! D**n, you're killing me!"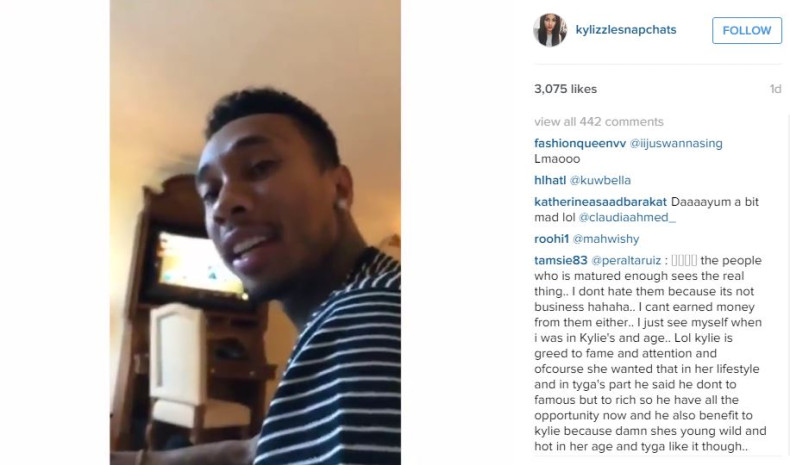 In another video, Tyga revealed he wants a break from the camera. He said: "You wouldn't like that if I posted you and sh*t, right?" So stop filming me on Snapchat."
In a third clip, Kim Kardashian's teenaged half-sister asks the father-of-one if he is upset with her. He replied: "I'm not mad, I just don't want to be on Snapchat D**n."
In February, during a radio interview with 92.3 AMP Radio, Tyga talked about his relationship with Jenner. He said: "Whether if I tell the world that I love her or I don't, it's gonna be me to dictate that, and how I want to keep my friendship and relationship with her. I feel like it doesn't matter what the world thinks. If you're around somebody, and you love being around that person, that's all that matters. I don't feel like what anybody could say would change that... how I feel for her as a person... She's just a good person, she's got great energy."
"We've got a group of friends, we've been hanging out for the longest... I've been knowing her and her family for six, seven years, so it's all love there, and we're going to continue to grow," he added.
"I love her as a person... I mean, I don't think it really matters. If you love being around somebody, that's all that matters, you know? Sometimes you gotta just let that artist live their own personal life sometimes, and you gotta respect that as a fan and a spectator of what we do," Tyga continued.