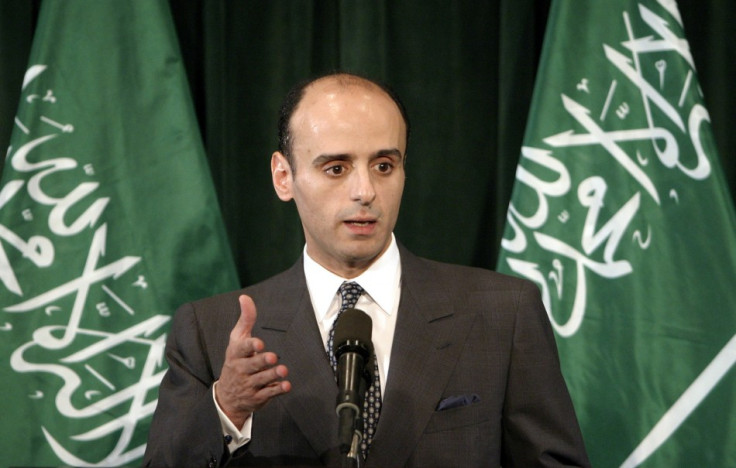 In a worldwide travel alert issued late Tuesday after the exposure of an alleged Iranian murder plot, the U.S. State Department urged Americans to check its latest updates when making overseas travel plans.
The department said the foiled plot could be a sign Iran is adopting a "more aggressive focus" on terrorist activity. It said Iranian-sponsored attacks could include strikes in countries across the world, including the U.S. itself, where the killing of the Saudi envoy, Adel Al-Jubeir, was said to be planned.
"The Department of State alerts U.S. citizens of the potential for anti-U.S. actions following the disruption of a plot, linked to Iran, to commit a significant terrorist act in the United States," said the warning, which expires Jan. 11.
"The U.S. government assesses that this Iranian-backed plan to assassinate the Saudi ambassador may indicate a more aggressive focus by the Iranian government on terrorist activity against diplomats from certain countries, to include possible attacks in the United States," the alert added.
Earlier Tuesday, the Justice Department announced the indictment of two Iranians, including a naturalized U.S. citizen, on counts of conspiracy to murder a foreign official, weapons conspiracy, and conspiracy to commit international terrorism charges.
The U.S. has said it will increase international pressure on Iran in the wake of the exposed plot.
Attorney General Eric Holder said members of the Quds Force, an elite unit of Iran's Revolutionary Guard Corps, were behind the conspiracy to kill the envoy.
The men are Manssor Arbabsiar, a 56-year-old U.S. citizen with dual Iranian and U.S. passports, and Gholam Shakuri, reportedly a member of the Quds Force.
Holder said Arbabsiar was arrested in September, while Shakuri remains in Iran.
Arbabsiar is scheduled to appear in court in New York on Tuesday, and faces a potential life sentence if convicted on all charges, according to the Department of Justice.
Reportedly, the two Iranians paid $100,000 to an informant for the Drug Enforcement Administration for the murder of the Saudi envoy.
Charging that the plot was "conceived, sponsored and directed by Iran", Holder added that Tehran would be held accountable for its involvement through the imposition of certain new measures to be announced.