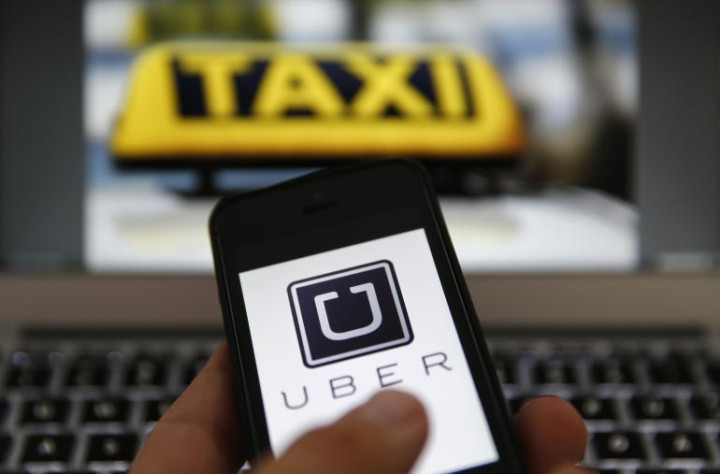 An executive at taxi app Uber has been caught making negative remarks about the media and how the company should spread details about the personal life of a female reporter.
The US-based company is coming under fire for comments made by its senior vice president of business Emil Michael where he suggests the company dig up dirt on journalists who reported negatively on the company.
Michael said he made the comments when he believed he was off the record and has since apologised for his indiscretion.
According to Buzzfeed, which first reported the accusations, Micheal said:
The company should consider hiring a team of opposition researchers to dig up dirt on its critics in the media — and specifically to spread details of the personal life of a female journalist who has criticised the company.
The remarks were made at a dinner hosted by Ian Osborne, the former adviser to British Prime Minister David Cameron and current consultant to Uber.
The dinner in Manhattan was attended by an influential New York crowd which included actor Ed Norton and publisher Arianna Huffington.
Off the record
Buzzfeed's editor-in-chief Ben Smith was also in attendance and says he was never once told that anything said over dinner was off the record.
This is a taste of what Michael told guests:
He outlined the notion of spending "a million dollars" to hire four top opposition researchers and four journalists. That team could, he said, help Uber fight back against the press — they'd look into "your personal lives, your families," and give the media a taste of its own medicine.
Michael's remarks then turned personal as he focused in on Sarah Lacy, the editor of PandoDaily, and someone who has been highly critical of Uber in the past, including most recently a story published last month which exposed "the outrageous sexism woven deeply into the culture of the company".
Michael went as far as claiming that "Uber's dirt-diggers...could expose Lacy. They could, in particular, prove a particular and very specific claim about her personal life."
He even suggested that women were more likely to get sexually assaulted by taxi drivers than Uber drivers and that because Lacy had so publicly deleted Uber from her phone, she should be held "personally responsible" for any woman who followed her lead in deleting Uber and were then sexually assaulted.
"A chill ran down my spine"
Lacy recalls hearing about the threats for the first time, when Smith called her for a comment:
I first heard of this when Smith called me for comment over the weekend. I was out late at a work dinner in London and stepped out into the cold to take the call. A chill ran down my spine that had little to do with the weather, as he described the bizarre interaction. I immediately thought of my kids at home halfway around the world, just getting out of their baths and groggily pulling on their pajamas, and how the new line that this company was willing to cross would affect them.
Michael contacted Lacy directly after the story broke asking to speak off the record. When Lacy declined, he sent the following email:
Dear Sarah,

I wanted to apologise to you directly — I am sorry. I was at an event and was venting, but what I said was never intended to describe actions that would ever be undertaken by me or my company toward you or anyone else. I was definitively wrong and I feel terrible about any distress I have caused you. Again, I am sorry.
An Uber spokesperson has since clarified that the company does not engage in "oppo research" against journalists and neither does it look at journalists' travel logs.
"Any such activity would be clear violations of our privacy and data access policies. Access to and use of data is permitted only for legitimate business purposes. These policies apply to all employees. We regularly monitor and audit that access" Nairi Hourdajian told Buzzfeed.