Ubisoft has finally answered concerns over security flaws in its Uplay DRM software application which is installed with the majority of video game titles from the French-based publisher.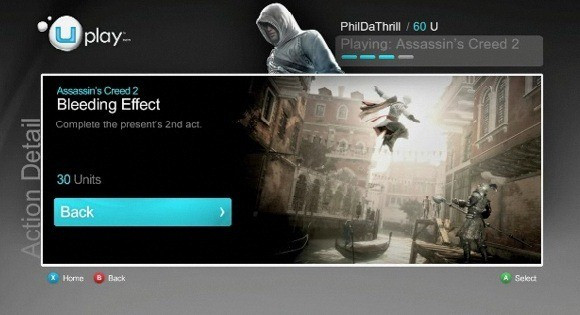 Ubisoft issued a statement to IBTimes UK, saying it has issued a forced patch to correct the flaw in the browser plug-in for the Uplay PC application, which was brought to its attention earlier today. The company recommends that all Uplay users update their Uplay PC application without a web browser open.
This will allow the plug-in to update correctly. An updated version of the Uplay PC installer with the patch also is available from Uplay.com.
A spokesperson said: "Ubisoft takes security issues very seriously, and we will continue to monitor all reports of vulnerabilities within our software and take swift action to resolve such issues."
Earlier it was revealed that the DRM software application, called Uplay, contained a vulnerability which grants any website remote access to your PC.
This discovery, by Google security researcher Tavis Ormandy, led many to say that Ubisoft's Uplay DRM software is in fact a rootkit, which, once installed, opens up users' PCs to attack from malicious websites.
UPlay is software bundled with almost all of Ubisoft's games including the high-profile Assassin's Creed titles and Tom Clancy's Splinter Cell. The UPlay software is installed to prevent piracy but, it also installs a plugin which allows any website to run code on any PC running the plugin.
A rootkit is a form of malicious software (malware) designed to hide the existence of certain processes or programs from normal methods of detection.
According to Ormandy, who revealed the discovery on a security email list called Full Disclosure, he found the vulnerability while on holiday:
"While on vacation recently I bought a video game called "Assassin's Creed Revelations". I didn't have much of a chance to play it, but it seems fun so far. However, I noticed the installation procedure creates a browser plugin for its accompanying Uplay launcher, which grants unexpectedly (at least to me) wide access to websites."