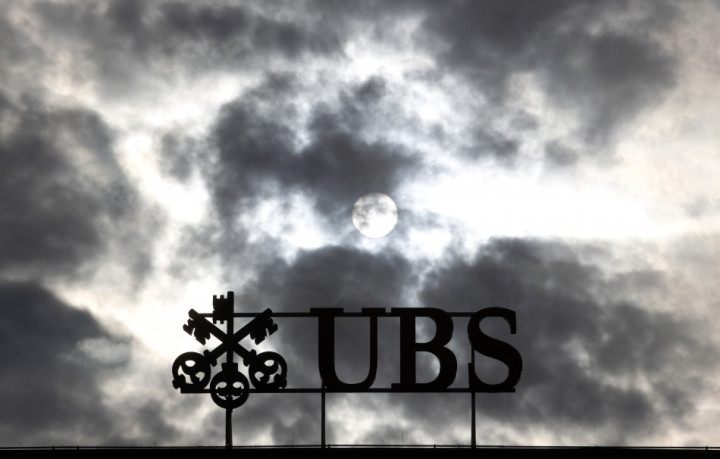 UK financial watchdog, the Financial Services Authority (FSA) said Monday that the Upper Tribunal (Tax and Chancery Chamber) has instructed it to fine two UBS traders £1.3m and ban them both from performing any role in regulated financial services, following their conviction in un-authorised trading activities.
In a statement the FSA said that over the course of nearly two years, Sachin Karpe "carried out substantial unauthorised trading, predominantly in FX instruments, with a gross value of billions of pounds across 39 customer accounts" which included making unauthorised transfers and loans between client accounts in order to conceal losses arising from the unauthorised trading. Laila Karan was also found guilty and fined for assisting him in arranging the transfers and loans, and creating false documentation for the unauthorised trading.
Subsequently, Karpe has been now slapped with a £1.25m fine, Karan faces a smaller fine of £75,000.
The original decision to fine the two traders was handed down by the FSA in December of last year, but was not made public by the watchdog until today.
The unauthorised trading scheme, which resulted in "substantial losses" for 21 customers, was conducted over the January 2006 to January 2008 period, when Karpe was Desk Head of the Asia II Desk at UBS' international wealth management business in London and between February 2007 and January 2008, when Karan worked as a Client Advisor on the Asia II Desk, reporting directly to Karpe.
The Asia II Desk provided services to customers resident in India, or of Indian origin.
UBS has since paid compensation to the affected customers in excess of $42 million.
Amongst the various convictions, the FSA statement revealed that Karpe also "established an investment structure to enable a major (Indian resident) customer (via an investment fund incorporated in Mauritius) to breach Indian law in clear contravention of UBS guidelines. Ultimately, the customer invested over $250 million in the fund. Karpe deliberately and repeatedly misled compliance in order to accommodate his customer."
The regulator also acknowledged that while "Karan did not instigate the unauthorised trading; [she] however, was aware that unauthorised activity was occurring on some customer accounts for which she was responsible. Between February 2007 and January 2008, rather than escalating this knowledge, Karan assisted Karpe in concealing the unauthorised activity. In particular, Karan prepared false, handwritten telephone attendance notes purporting to record customer instructions she had received when she had taken no such instructions; routed transactions through a suspense account in order to conceal their origin and destination; signed a number of UBS documents recording the approval of transactions on the accounts without having received instructions or authorisation from the customers; and failed to escalate her knowledge of unauthorised loans between customers."
Interestingly, the Tribunal highlighted that UBS had a number of compliance failings that "might have created an environment within which staff could "get away with" misconduct - however, this was no excuse for Karpe's sustained dishonesty."
In April 2008, UBS admitted to failings in its risk management structure in a 50-page report requested by the Swiss Federal Banking Commission, following big losses across many divisions in 2007 and the following year. The fallout resulted in a substantial decline in wealth management clients, with the net outflows increasing quarter after quarter as investor confidence waned.
Fast-forward to November 2009 and the FSA fined UBS £8mn for "systems and controls failures that enabled employees to carry out unauthorised transactions involving customer money on at least 39 accounts, which took place between January 2006 and December 2007."
At the time, the £8m fine was the third largest fine the FSA had ever imposed. The FSA said in a statement that UBS agreed to settle at an early stage of the FSA's investigation meaning it qualified for a 20 percent discount. Without the discount, the FSA would have imposed a financial penalty of £10m.
Over the years, UBS has tried to claw back its reputation in risk management.
After seemingly getting back on track, the alleged rogue trading scandal of September 2011, only reignited old flames. In September last year, UBS announced that it had lost around $2.3bn in "un-authorised trades." Kweku Adoboli is currently awaiting trial, after being accused of unauthorised trading and falsifying records on transactions.