The Ubuntu Edge smartphone has failed to reach its crowdfunding goal by a record-breaking $19 million (£12m), but project founder Mark Shuttleworth believes there is still a future in the Ubuntu Mobile operating system.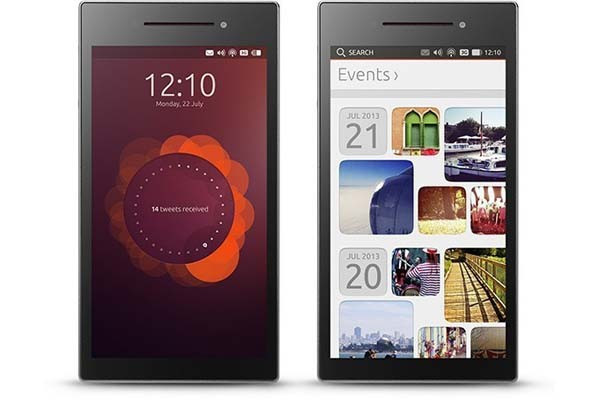 Having broken the record for the most money earned through online crowdfunding, the project, listed on Indiegogo, raised $12,809,906 during its 32-day listing, less than half of the $32m parent company Canonical needed to produce a limited run of 40,000 smartphones.
The project received funding from almost 20,000 people, including Bloomberg, which pledged $80,000 and several small businesses who gave $7,000 each; the actor and presenter Stephen Fry also donated to the cause, but now all money pledged will be returned over the coming days.
"So ends a crazy month," Shuttleworth said. "We've broken records, we've been written and talked about across the world, we've worn out our F5 keys, and we've learned a lot of invaluable lessons about crowdfunding."
Although it ultimately failed, Ubuntu beat the previous crowdfunding record - set by the successfully-funded Pebble smartwatch in May last year - by more than $2.5m.
The project attracted a community around it, Shuttleworth says, with fans creating entire websites devoted to promoting the Edge, which promised to be "the Formula One of smartphones," with a premium build and performance not seen on any phone before.
Although this might be the end of the Edge, Shuttleworth says the big winner is its Ubuntu operating system, which functions as regular smartphone software, but can also provide a traditional desktop experience when the phone is connected to a monitor, keyboard and mouse, potentially doing away with the need for a separate PC and smartphone.
Watch this space
"While we passionately wanted to build the Edge to showcase Ubuntu on phones, the support and attention it received will still be a huge boost as other Ubuntu phones start to arrive in 2014. Thousands of you clearly want to own an Ubuntu phone and believe in our vision of convergence, and rest assured you won't have much longer to wait," Shuttleworth said.
He added that the campaign has helped drive discussions between Canonical and "some major manufacturers," adding: "We have many of the world's biggest mobile networks already signed up to the Ubuntu Carrier Advisory Group. They'll have been watching the global discussion of Ubuntu and the need for innovation very closely indeed. Watch this space!"
Looking to the future of Ubuntu, Shuttleworth told the Guardian he would aim the operating system at a lower sector of the market than where the Edge 'superphone' was pitched.
Speaking before the Indiegogo campaign ended, Shuttleworth said his company is "working on putting a phone that's the equivalent of a mass-market car on the road. I would very much like to see the Edge but I didn't expect that the majority of Ubuntu Mobile users would come through Edge - but through retail. Frankly, we'd see handset makers rebadge their Android phones and put Ubuntu Mobile on it."