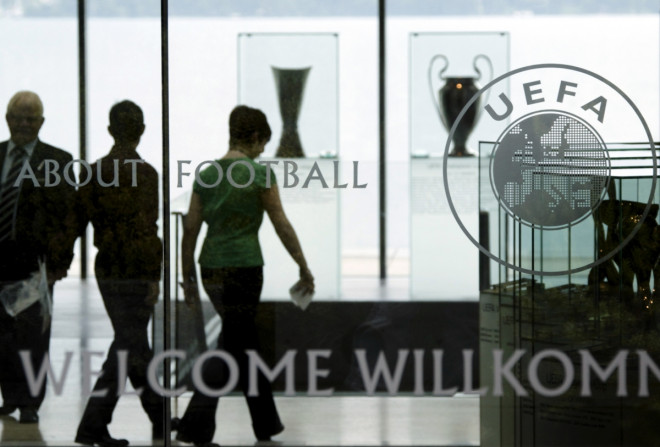 Uefa have approved the launch of the Nations League to replace major international friendlies from 2018.
The new competition, intended to be seen as international football's third major tournament behind the World Cup and the European Championship, will be played every second year after receiving unanimous backing from all 54 member associations.
The exact format of the competition is still to be decided, but it is expected to feature 54 countries spill into four divisions which will be then sub-divided into four smaller pools.
Each division will then have a final four competition between the winners of each pool.
The leagues will feature promotion and relegation and will have the extra incentive of awarding qualifying places for the 2020 European Championship to countries which perform well.
"We accept and respect that all Uefa member associations have agreed to create a new competition," said Wolfgang Niersbach, chairman of the National Teams Competition Committee.
"This is a big step for national teams in Europe and we hope that fans will support the format."
The motive behind the scheme is to reinvigorate international football outside of the two major tournaments, with the extra opportunities to qualify for future European Championships expected to keep the tournament competitive.
"Twenty teams will advance from the qualifying competition to the Euro 2020 finals - which are being played in 13 cities around Europe," Uefa general secretary Gianni Infantino told delegates at the authority's congress in Kazakhstan.
"That leaves four extra slots to be filled and they will come from four teams from the Nations League who have not otherwise qualified."
The scheme was given initial backing by FA chairman Greg Dyke earlier this year and its approval has been welcomed by general secretary Alex Horne who envisages a greater level of competition for England.
"It's a positive one. We've been working on this for perhaps 18 months now as a collective," Horne told Sky Sports News.
"I think what we have got in front of us with the Nations League is the prospect of some really exciting fixtures followed by the qualification games.
"For an England player, for manager Roy Hodgson, you want to be taking part in those big games."