Real Madrid will be in the Champions League last 16 as runners-up after ending the Group H behind Tottenham Hotspur.
Zinedine Zidane's side began the campaign as the team to beat after becoming the first club to retain the Champions League trophy when they beat Juventus in the final Cardiff in June.
Los Blancos enjoyed an impressive start to the season after beating Manchester United in the Uefa Super Cup and Barcelona in the Spanish Super Cup to add two more trophies to their trophy cabinet.
However, Real have failed to maintain that form in the following months and have had to settle to progress through the last 16 as runners-up behind Tottenham.
They were held to a frustrating draw by Spurs at the Santiago Bernabeu before suffering a humiliating 3-1 defeat at Wembley earlier in November.
The 12-time European champions are also trailing Barcelona in La Liga by eight points but they will still surely be one of the teams that the group winners would like to avoid in the coming draw.
Nevertheless, last season Real finished behind Borussia Dortmund in the group stage and eventually claimed the title after beating Napoli, Bayern Munich and Atletico Madrid to book a place in the final with Juventus.
IBTimes UK takes a look at his best a worst case scenarios for the last 16 considering that Real will surely avoid Barcelona as no two teams from the same association can be drawn together at this juncture.
When and where is the last-16 draw?
The draw begins at 12:00CET on Monday 11 December and will take place at the Uefa headquarters in Nyon [Switzerland].
Teams Real can draw in Champions League last 16: Manchester United, Paris Saint-Germain, AS Roma, Manchester City, Besiktas, Liverpool
Group winners: Manchester United, Paris Saint-Germain, AS Roma, Barcelona, Manchester City, Besiktas, Tottenham Hotspur, Liverpool
Group runners up: Basel, Bayern Munich, Chelsea, Juventus, Sevilla, Shakhtar Donetsk, FC Porto, Real Madrid
Best case scenario: Besiktas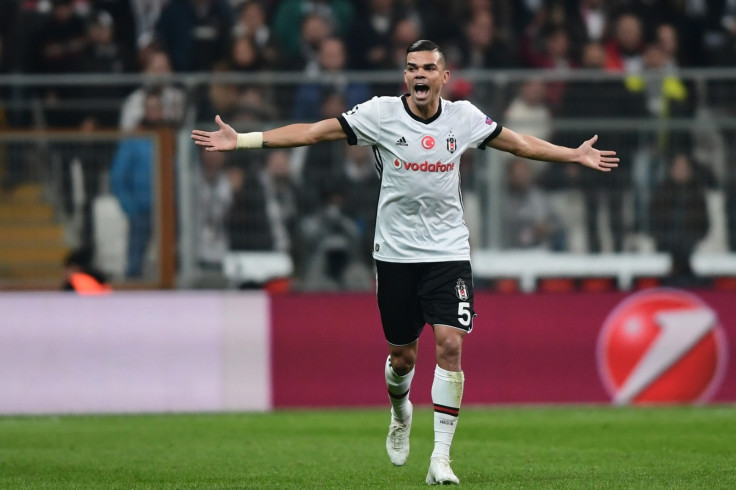 A clash between Zidane's side and Besiktas would be interesting with ex-Real defender Pepe visiting the Bernabeu again after the Portugal international left Los Blancos in the summer on a sour note.
Beyond that, Real fans would be happy to face a team who have reached the Champions League knockout rounds for the first time in its history.
The Istanbul club was ahead of Porto, Leipzig and Monaco in the group stage but should not be a threat for the Champions League holders.
Worst case scenario. Paris Saint-Germain
Manchester United, Liverpool and Manchester City wouldn't be comfortable opponents for Real following their recent English experience with Tottenham in the group stage. Roma have already eliminated Atletico Madrid and could also pose a threat.
Yet, PSG could put Real's title defence in jeopardy.
Neymar and Kylian Mbappe have clicked instantly and the Ligue 1 side have already proved during the group stage against another European giant Bayern Munich that they are finally real contenders for the title.