For live coverage of the Europa League draw, click here.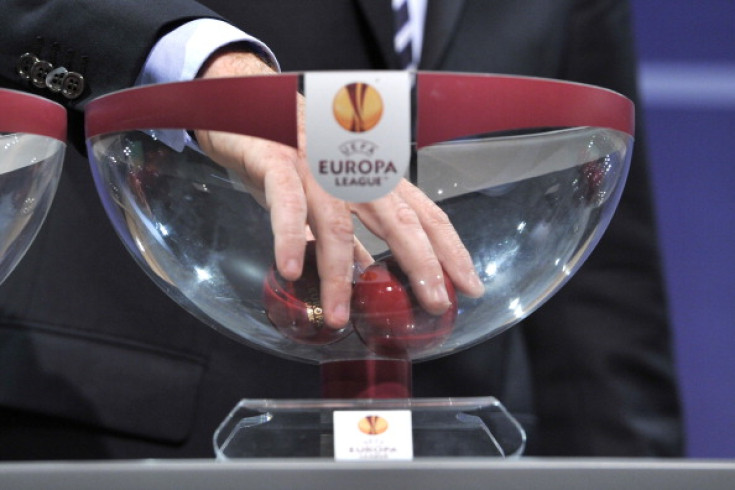 After the group stage fixtures of the European club competitions, 32 teams have made it to the knockout stages of the 2015/16 Europa League. The draw will be held in Nyon on Monday (14 December).
Where to watch live
The draw starts at 12pm GMT. Live coverage will be available on BT Sport Europe and BT Sport Europe HD. The draw will be streamed live on UEFA.com.
Overview
For the group stages of the Europa League, there are 12 groups with each of them consisting of four teams. The top two teams of each group will make it to the knockout stages of the competition, along with eight (third-best) teams from the Champions League.
The 12 winners and four third-ranked teams from the Champions League will go into the seeded pot. The remaining 12 teams from Europa League and the remaining four third-best Champions League teams will make it to the unseeded pot.
After failing to make it to the round of 16 of Europe's elite club competition, Manchester United have been demoted to the Europa League. The Old Trafford club join their arch-rivals Liverpool and Tottenham Hotspur in the competition.
Teams from the same association will not face each other and the seeded team will play the second leg at home. The first leg will be played on 18 February, while the return leg will be held on the 25th. Fenerbahçe will host their first leg on Tuesday 16 February, while Braga will host their second leg on Wednesday 24 February to avoid league clashes with Galatasaray and FC Porto.
Seeded teams:
Molde, Liverpool, Krasnodar, Napoli, Rapid Wien, Braga, Lazio, Lokomotiv Moskva, Basel, Tottenham Hotspur, Schalke, Athletic Bilbao.
UEFA Champions League best third-place: Porto, Olympiacos, Manchester United, Bayer Leverkusen.
Unseeded teams:
Fenerbahçe, Sion, Borussia Dortmund, Midtjylland, Villarreal, Marseille, St-Étienne, Sporting CP , Fiorentina, Anderlecht, Sparta Praha, Augsburg.
UEFA Champions League lower third-place Sevilla, Valencia, Galatasaray, Shakhtar Donetsk.