The new Ultimate Fighting Championship (UFC) interim featherweight champion Jose Aldo is aiming to permanently secure the title as he looks for a rematch with superstar Conor McGregor at UFC 205. The Brazilian wants revenge after he suffered a humiliating defeat at the hands of McGregor over a year ago, where he was knocked out in only 13 seconds.
The 29-year-old, who defeated Frankie Edgar on 9 July at UFC 200 via a unanimous decision, believes that the clash with the Irishman can happen only if McGregor loses to Nate Diaz in their rematch at UFC 202.
"If he loses to Diaz, it's highly likely that they put us to fight on November 12, at Madison Square Garden. The Irish community is big over there. But if he (McGregor) wins, I think they will do a third fight between them and ruin all my plans", Aldo said, as quoted by CBS Sports.
UFC president Dana White has reportedly confirmed that McGregor would return to the featherweight division irrespective of the result at UFC 202. However, despite White's guarantee, Aldo is aware that only a loss for McGregor will ensure the fight at UFC 205.
"No, no. He has to lose. Otherwise, they will do a third fight. I'm rooting for him to lose of course. If he wins, they will do another rematch with Nate, and that's bad. He has to lose. He has to lose. He will lose," Aldo said.
The Brazilian, who despite his bias against McGregor, feels that Diaz is just too powerful for his opponent and is backing him to emerge victorious once again.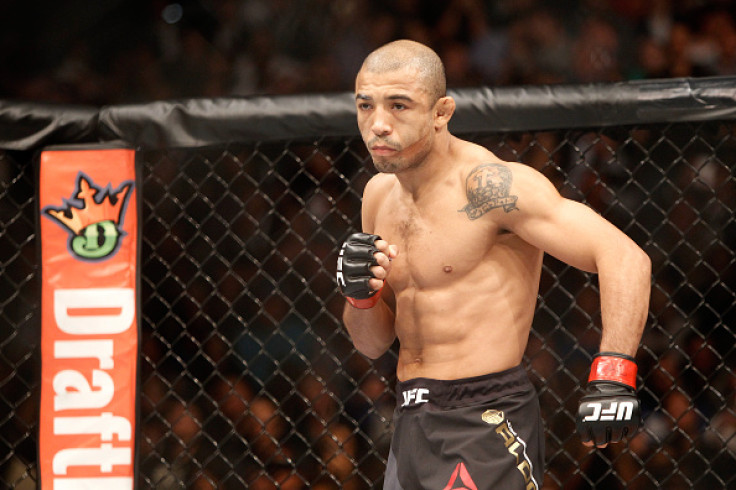 "If I had to bet, it would be Nate again. From what I saw he's way bigger, stronger, and he's training. He got that fight on short notice and still was able to win. Well trained, it's really hard for McGregor. If you look at Diaz's fights, even he's getting beat, he finds a way to come back. If I had to bet, it would be Nate," he added.
If the McGregor rematch does not happen, Aldo believes Max Holloway would be next in line for a shot at the interim featherweight title.