Ultimate Fighting Championship (UFC) superstar Conor McGregor has overhauled his training regiment ahead of his rematch with Nate Diaz at the UFC 202 event. The Irishman, who is known for his spontaneous approach to training, has opted for a military-style form to prepare himself for the rematch.
This change in style is most likely as he would want to combat his American opponent, who shocked McGregor at the main event of UFC 196 earlier this year, by beating him via submission in the second round. This in fact, was McGregor first loss in the UFC stable, something the Irishman would not want a repeat of.
The Irishman's coach John Kavanagh confirmed the change in training, claiming that fans will see and "Olympic champion" grade fighter when McGregor enters the ring at UFC 202.
"If I was to sum it up, there's order to this training camp. There's no chaos. Everything is very disciplined, very military-style. Beforehand, it was kind of done on Conor's whim, how he felt on a certain day. This training camp has been based on cycles. Everyday, we start at 1pm sharp. In the evenings we do cardio training," he said as quoted by Fox Sports.
McGregor is one of the most recognisable figures in the Mixed Martial Arts (MMA) world and is the current featherweight champion. He went into UFC 196 against Diaz as the favourite, only to submit in the second round. What apparently played against him was that he had to jump two weight divisions to face Diaz, but this is something that is not bothering Kavanagh.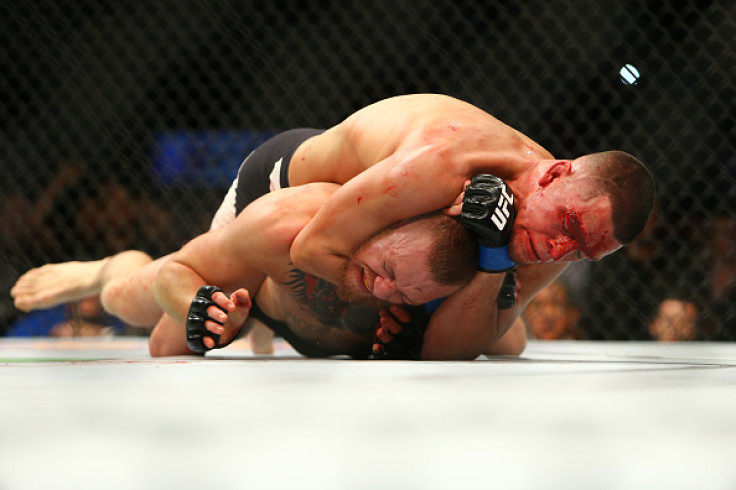 "Everything is measured. We have a performance doctor taking care of the performance side of things, I'm taking care of the fighting side of things, everybody is working together and nothing we've done before comes close to comparison for this one. The last couple of weeks, there has been a real level of growth to what he has been able to do," the coach said.
"Now, he really is a true athlete. He has always been an incredible fighter but he's now training like a true Olympian style champion which for me is a scary combination," he added.
The McGregor vs Diaz rematch is scheduled to take place at UFC 202 at the T-Mobile Arena in Las Vegas on 20 August.