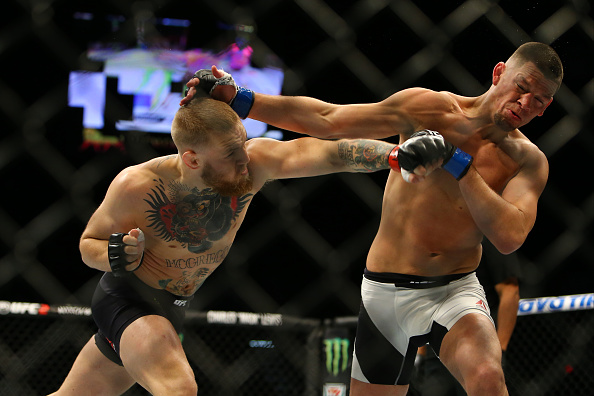 The Ultimate Fighting Championship (UFC) authorities have confirmed a development that every Mixed Martial Fan is waiting for, with Conor McGregor and Nate Diaz set to battle in UFC 202 on 20 August which is expected to take place in Las Vegas, Nevada. The news was officially announced during the UFC 199 pay-per-view broadcast on 4 June, where the full details of the fight were given.
The duo first met at the main event of UFC 196 earlier this year where Diaz shocked the Irishman to beat him via submission in the second round. This was McGregor's first loss in the UFC, and looking at the interest, the promoters booked a rematch at UFC 200, only for the match to get scrapped after McGregor refused to do promotional work.
UFC president Dana White recently admitted that McGregor was obsessed with fighting Diaz and that he was ready for the fight, but the latter asked for more money than the UFC were willing to pay.
"That was true. It wasn't necessarily as much Nate Diaz as it was the management, but yeah I did leave the dinner. The problem is what drives me crazy is when you have a contract. Everybody sits down at one point and we do a deal, everybody's happy, you shake hands, you hug and then we move on to the next fight and everybody wants to blow up the deal", said White as quoted by the Mirror.
"Obviously, for that last Conor-Nate fight, Nate Diaz made millions and millions of dollars and he stands to make even bigger money."
The UFC also tweeted about the official announcement with the fight set to be held at the T-Mobile Arena in Las Vegas on 20 August.