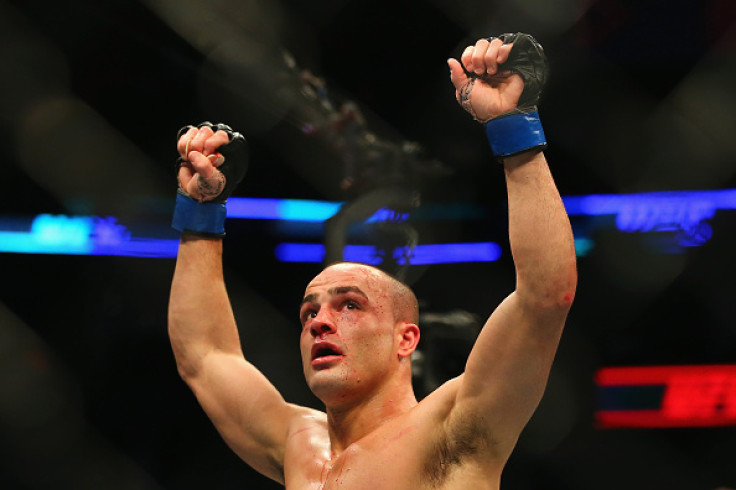 New Ultimate Fighting Championship (UFC) lightweight champion Eddie Alvarez has hit out at Conor McGregor and American Nate Diaz claiming that they are overpaid and not worth the hype.
Alvarez who beat Rafael dos Anjos in the first round of UFC Fight Night 90 on 7 July was the underdog going into the fight. However, he caused an upset landing a barrage of punches on his opponent before the fight was stopped via total knockout.
The Underground King as Alvarez is known showed scorn at the disparity in earnings between McGregor and Diaz and the rest of the fighters in the lightweight division in the UFC.
"The least best lightweights in the division, highest paid. Bulls**t. It is true. It's true, it's bulls**t", he said, as quoted by BJPENN.
McGregor and Diaz are currently two of the biggest superstars in the Mixed Martial Arts (MMA) world, with both having a huge fan following both at home and abroad. The fight between the duo at UFC 196 garnered 1.5 million pay-per-view buys with their rematch in August is scheduled to break that record.
However, this has not impressed Alvarez who feels that the true talents in the MMA sport are not getting the money they deserve.
"The guys are making dollars, the highest dollars and they're both are considered lightweights I guess making the highest dollars of all us and you got guys like Rafael dos Anjos, Donald Cerrone, myself, like real top level guys who are kind of just getting by, you know what I mean? These two guys need to be taken out viciously so we can get some of that money", Alvarez added further.
The 32-year-old fighter also said he does not care who wins at UFC 202, although Diaz and Alvarez have a bit of history. They almost fought outside the Octagon when Alvarez took on Diaz's teammate Gilbert Melendez in Mexico at UFC 188.