The Ultimate Fighting Championship (UFC) stable has been sold for $4bn (£3.09bn) to a group of owners — Silver Lake, which also owns WME-IMG, Kohlberg Kravis Roberts and Michael S Dell. Rumours of the sale of the company surfaced a couple of weeks ago, which was denied by the authorities. However, president Dana White confirmed the sale of the Mixed Martial Arts (MMA) promotional company on Sunday night (10 July).
The deal will see owners Lorenzo and Frank Fertitta sell their shares. The duo along with childhood friend White had bought the UFC in 2001 for $2m (£1.5m) before making it grow into the global phenomenon it is today. White is expected to stay as the president of the promotional stable while also running the day-to-day operations of the company as reported by Associated Press.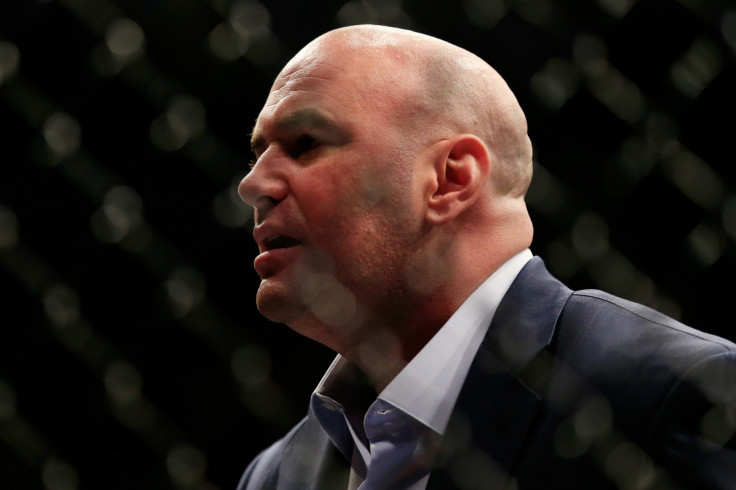 The new owners WME-IMG is best known as a talent and sports agency headed by Ari Emanuel and Patrick Whitesell, with Emanuel partnering the UFC and helping it sign a seven-year deal with Fox in 2011. The talent company also represents former UFC Bantamweight champion Ronda Rousey outside the Octagon ring.
The UFC was founded in 1993 and staged violent fights that were either banned or unregulated in most areas. After the company was taken over by the Fertitta brothers and White, they changed the way the promotion was run, turning it from a money losing sport into a thriving one using cable television and internet to get youngsters attracted to it.
The promotion now boasts of fighters who are known globally and universally, with Conor McGregor, Ronda Rousey and Brock Lesnar among the most popular. The sale comes in the wake of one of the most successful weekends in the history of the sport, with UFC 200 making a record breaking $10.7m (£8.2m) in ticket sales, drawing 18,202 fans to the event at the T-Mobile arena in Las Vegas.