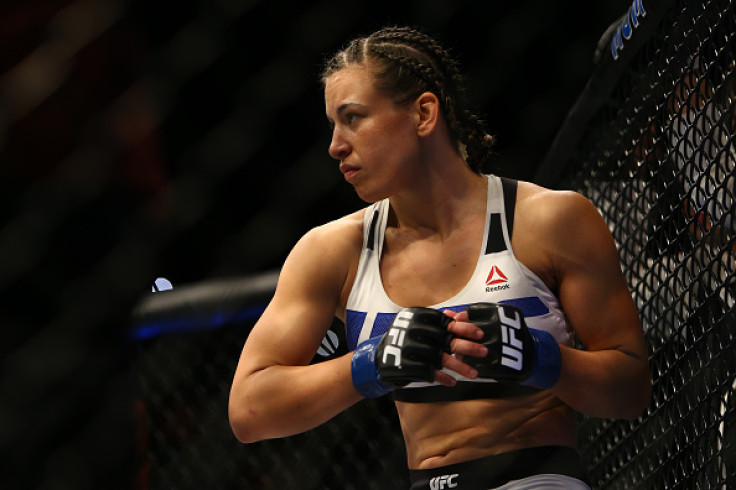 Ultimate Fighting Championship (UFC) Bantamweight champion Miesha Tate has spoken about fellow fighter Ronda Rousey, calling her "emotionally unstable". She also advised Conor McGregor to not get "big headed".
"I think Ronda is somewhat emotionally unstable and I think that's been a characteristic for a long time. Doesn't mean she fights any worse for it. I'm not knocking her as an athlete but emotionally she's just got some things that are a little bit strange and I think that was one of them," Tate said, as quoted by Yahoo Sports.
Tate and Rousey's rivalry dates back to 2012 in the build-up to their first fight in Strike force, with UFC president Dana White keen to get the duo back in the ring for one more clash. In fact, White had announced that Tate and Rousey would fight at a yet-to-be determined event only for him to backtrack from the statement.
"I feel like you can tell a lot about a person who, if they're nice to people that they don't have to be nice to or if they're not nice to people that they don't have to be nice to, and I feel like things that sometimes people don't see on the massive media outlets is the way Ronda is behind the scenes.
"This is just one example, this is a big reason why Ronda and I don't get along. It's not even the career, it's the difference in our personal perspectives. That's why we have the rivalry," Tate said.
The 29-year-old also weighed in on the topic of McGregor, who is on everyone's lips these days. While Miesha agreed that he is a superstar, she did caution him not to get "big headed".
"The UFC has gone above and beyond to accommodate him and you've got to think about this too, how did Conor McGregor become Conor McGregor? If there was no UFC you wouldn't know who he is. The UFC has spent tremendous amount of money promoting Conor McGregor and he's made a lot of money for himself and for them. They're both working hard to create something great but don't change now Conor. Don't get big headed and now think that you're above it all because I think that's the downfall."
The American will be seen next defending her title against Amanda Nunes in her first title defence clash at UFC 200 on 9 July.