UFC 205: Ronda Rousey may not make comeback at historical New York event says Dana White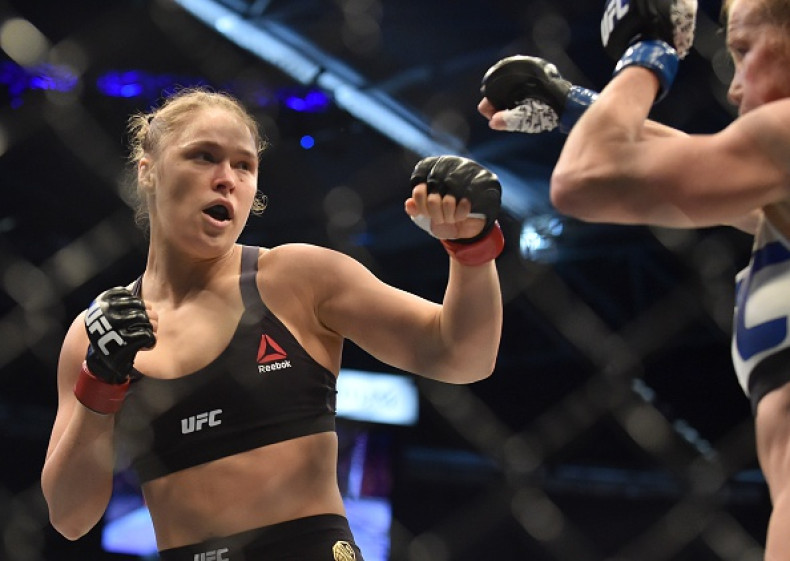 Ultimate Fighting Championship (UFC) superstar Ronda Rousey's comeback at the UFC 205 event might just not happen with president Dana White confirming that he is not sure if she will be ready. The past few months had seen White say that he expected Rousey to return to the Octagon either in November or December, but that does not seem likely at present.
The UFC 205 event will be held at Madison Square Garden in New York on 12 November, the first time it will be hosted at the iconic venue, with White himself suggesting that Rousey was keen to make a comeback and be a part of the contest.
"She has much time off as she wants or needs. Obviously, I would love her to come back sooner than later so we'll see how that plays out but it wouldn't be a bad thing to roll into New York with Ronda but I just don't know if she's going to be ready", he said, as quoted by foxsports.
The 29-year-old has not been in action since November 2015, where she suffered a shock defeat to Holly Holm at UFC 193. Holm inflicted the first loss of Rousey's career after knocking her out with a vicious head kick.
Since then the superstar has focused more on her movie career, making appearances in Furious 7 and the third installment of Expendables 3. She is still one of the biggest draws in the sport and whenever she does make the decision to fight again, White knows it will be huge.
"When she announces she's going to be back, it's going to be big," he said. When Rousey returns, she might not face Holly Holm, but current bantamweight champion Miesha Tate – although the women's draw has gotten tougher with Cris Cyborg too in the fray. The Mixed Martial Arts (MMA) fighter knocked out Leslie Smith in just 81 seconds on her professional debut in UFC. The former champion will have her hands full when she returns to the Octagon for sure.