UFC 205: Ronda Rousey likely to face bantamweight champion Miesha Tate at historic New York event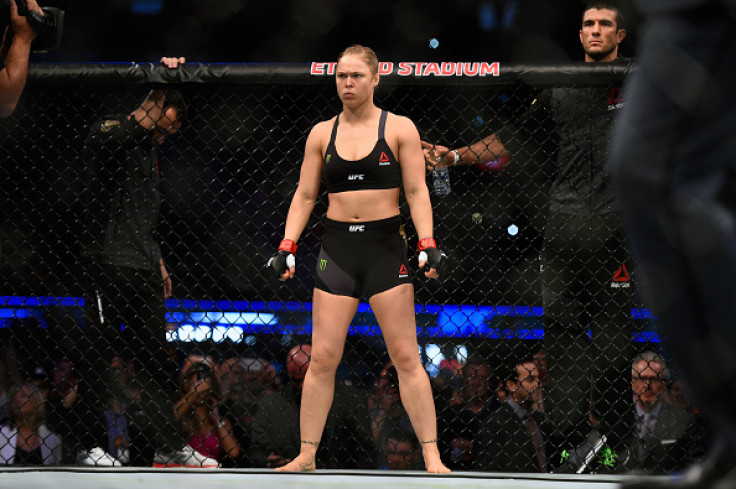 Mixed martial arts fighter Ronda Rousey might just make a comeback to the Ultimate Fighting Championship at UFC 205 with reports indicating that the 29-year-old is eager to get back to into the ring.
Rousey has been out of action since her shock defeat to Holly Holm at UFC 193 in November 2015, with the latter completely dominating the match before finishing it off in round two with a vicious head kick.
The former Bantamweight champion is eager to have a re-match with Holm. Speaking to Time Magazine Rousey said, "I was at the open workouts for the Holm fight and I really wanted to be like the people's champ and I really wanted to be able to take the time and see everybody.
"And this lady, she was dying of cancer, and she came to that open workout and stood out in the sun so she could have the chance to meet me. And I promised her. She was like, 'please, please win! and I promised her I would win, and I didn't."
On her return to the octagon, Rousey would be pitted against Holm, but most likely against current bantamweight champion Miesha Tate with UFC president Dana White confirming that he spoke to Rousey last month after Tate choked out Holm in the fifth round at UFC 196.
"I think Ronda will now fight Miesha Tate for the title. That's what's going to happen, that's what I said before this fight even happened. Whoever wins tonight will fight Ronda for the title", said White as quoted by New Zealand herald.
"I texted Ronda- Ronda wasn't watching the fight. I text Ronda and she said 'what happened?' I said Miesha just choked her unconscious and she said looks like I've got to get back to work."
"She's scheduled not to come back until October or November but it doesn't mean I can't ask," he added.
© Copyright IBTimes 2023. All rights reserved.