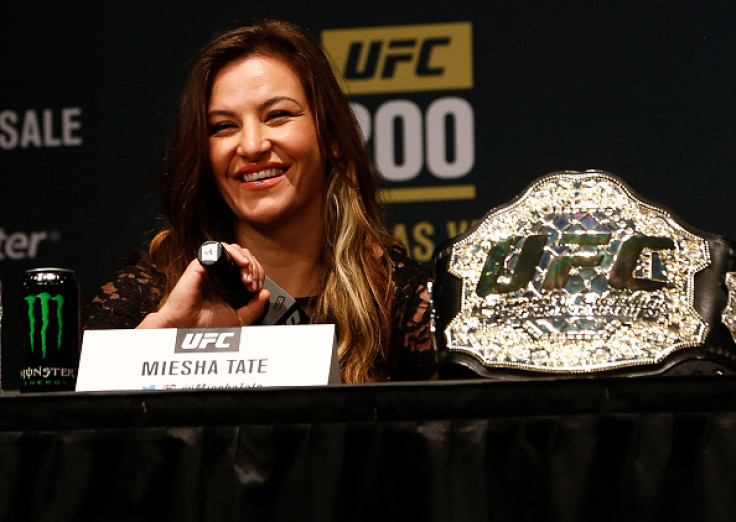 Ultimate Fighting Championship (UFC) Women's Bantamweight champion Miesha Tate has admitted that "she wants to prove to the world" that she can beat Ronda Rousey. Tate and Rousey have fought twice in the past, with Rousey coming out on top on both the occasions. They last fought three years back and the Seattle native feels that since then she has matured both on and off the ring.
The defeat to Rousey in 2013 was her third straight loss in four fights and since then Tate has won five straight fights over two years, including a career- defining fifth round win over Holly Holm, which helped her win the Bantamweight title.
"I feel like a third fight with her just needs to happen, for myself. Because I know I can beat her and I want to prove that to myself and I want to prove that to the world. It's just something on my bucket list. I think she'll come back, I don't know when. I hope we can fight each other down the road because I want to prove to the world that I can beat Ronda Rousey", Tate said, as quoted by foxsports.
The 29-year-old is not fond of Rousey and recently made headlines when she called her "emotionally unstable". However, Tate revealed that there is no doubt that Rousey is one of the biggest superstars in the sport and that their rivalry is one of the best in Mixed Martial Arts (MMA) history.
"Ronda has been such a presence in this sport. People want to know how she's going to come back from such a devastating loss-if she's going to come back. And our names are forever intertwined. Ronda Rousey vs Miesha Tate will forever go down in history as one of the best rivalries in women's mixed martial arts."
The American will be next seen in action at UFC 200 on 9 July when she defends her title against Amanda Nunes.