The death of Kevin Ferguson, better known as Kimbo Slice, at the age of 42 has sent shockwaves across the Mixed Martial Arts (MMA) and Ultimate Fighting Championship (UFC) community. The Bahamian-born American fighter, who was also an occasional actor, initially became famous for street brawls, which made him a sensation across the internet, leading Rolling Stone to call him 'The King of Web Brawlers'.
But who exactly was Kimbo Slice? Here is a look at the 10 things that you should know about the late MMA star.
- Kevin Ferguson got his in-ring name Kimbo Slice during his first taped fight. Fighting a man named Big D, Ferguson left a large cut on his opponent's right eye prompting his fans to call him Slice. Thus
'Slice' was added to his already popular childhood nickname 'Kimbo'.
- Slice made his MMA debut on 23 June, 2007 when he faced former World Boxing Organisation (WBO) and Olympic gold-medallist boxer Ray Mercer at the Cage Fury Fighting Championships. Slice beat Mercer with a 'Guillotine choke' in the first round.
- Slice moved to Elite XC: Street Certified where in his first fight he knocked out Tank Abott in only 43 seconds.
- Kimbo made history when he fought in the first ever MMA event shown on prime time television. The EliteXC: Primetime was shown on 31 May, 2008.
- He suffered his first loss at Elite XC to Seth Petruzelli who knocked him out in 14 seconds. Petruzelli later claimed that EliteXC officials had offered him money to hold back from using certain fighting techniques against Kimbo.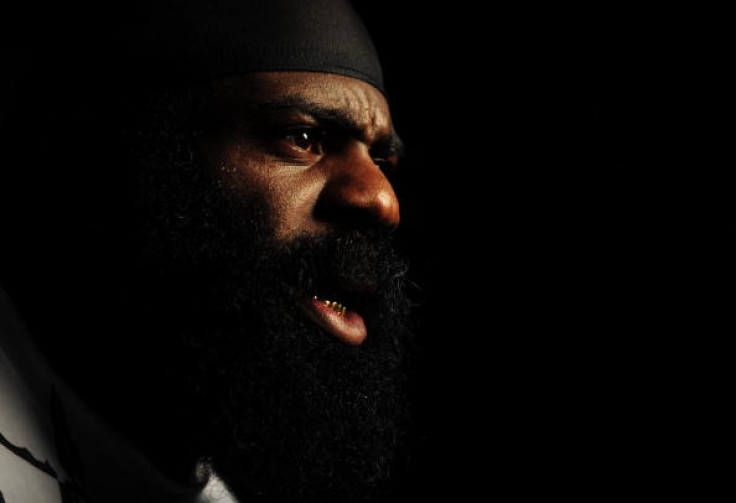 -The 42-year-old struggled in the UFC despite President Dana White's keenness on getting the fighter on board. He was released after a brief time with a 1-1 record.
- Nearly five years after his last MMA fight, Slice signed a deal with Bellator MMA. His debut saw him start on a winning note, beating Ken Shamrock in a knock-out in the first round at Bellator 138. Bellator 149 was even better with Slice beating his old rival Dada 5000 only for the match to be declared a no-contest after Slice failed a drug test due to an anabolic steroid and elevated testosterone level.
- He then moved to boxing where he enjoyed unprecedented success, winning all seven of his fights despite taking on over-matched opponents.
- The American was also an occasional actor, appearing in four movies with the last one releasing in 2012.
- Passes away on June 7 after falling ill at home. Cause of death remains unknown.