UFC superstar Conor McGregor lashes out at Eddie Alvarez and calls WWE wrestlers 'dweebs'
McGregor beat Nate Diaz in his last fight at UFC 202.
Ultimate Fighting Championship (UFC) fighter Conor McGregor expects an easy fight against Eddie Alvarez at UFC's historical event in New York in December, while also taking a dig at the World Wrestling Entertainment (WWE) company, calling wrestlers "dweebs".
The Irish superstar is hoping to become the first man to hold two titles in UFC history, as he is currently also the featherweight champion. McGregor, who is arguably the biggest superstar of the UFC at present, said he was not worried about facing middleweight champion Eddie Alvarez.
"He's tough, he's a tough kid. He's got some good fights under his belt, good experience. I'm expecting him to come in and fight with his heart but I don't see it going well for him. I feel he will be unconscious", McGregor said, as quoted by the Daily Mirror.
The 28-year-old has been on a roll recently, taking revenge for his loss at UFC 196 by beating Nate Diaz in their rematch at UFC 202 earlier this year at Las Vegas. The former won the match by a majority decision and at the time called out for a "trilogy fight" only for president Dana White to book him for a fight with Eddie Alvarez.
A number of experts and fighters have in the past accused McGregor of disrespect, with fighter Donald Cerrone even saying that fellow fighters hate the Irishman. McGregor has, however, refuted such allegations.
"This is the fight business, I'm not going out thinking psychological warfare. That last press conference, I walked in happy, positively. I'm set for life. My family will never go hungry. I just wanted to enjoy it. Then they try and come at me, the whole lot of me. But if you want to come at the king you better be prepared because the king will come and take you out. It's all fair in this business. Anything goes in this game. It's a ruthless business and I'm the most ruthless."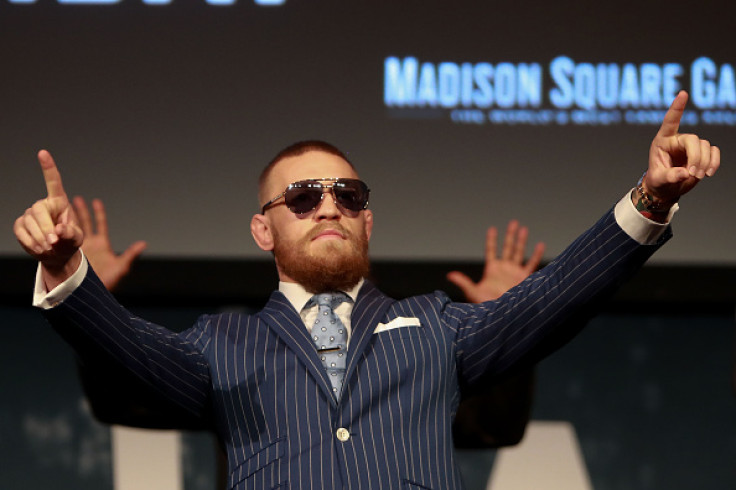 The Irishman also continued his tirade against the WWE with him being far from impressed with the wrestlers in the company.
"Yeah. They're dweebs. The whole lot of them. Maybe as CEO (if he switches to WWE), maybe to take Vince out of his chair. But I don't know."
© Copyright IBTimes 2023. All rights reserved.