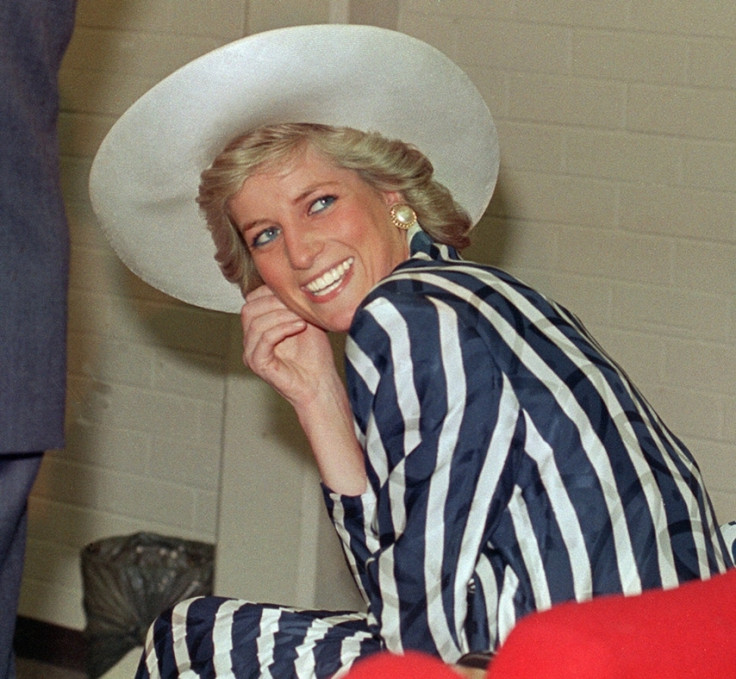 A floral tribute to Diana, Princess of Wales, has been branded "horrific" and "insulting to her memory".
Chesterfield Borough Council unveiled the memorial in its Market Hall as part of the town's annual "well dressing" celebrations, which involves making pictures using only natural materials. The design was chosen to mark the 20th anniversary of the royal's passing.
Diana, Princess of Wales, was fatally injured in a car crash on 31 August 1997 in the Pont de l'Alma road tunnel in Paris, when her car tried to flee paparazzi who pursued her on motorbikes.
However, the creators of the portrait did not receive the desired response, with members of the online community and locals criticising the labour of love.
Many have since flocked to Twitter and the council's Facebook page with less than complimentary feedback.
"This is a truly horrendous portrait of Diana. It's so insulting to her memory. She was so beautiful and the painting so ugly," one person wrote, while another said: "I live here [Chesterfield] and, let me tell you, I can feel its eyes on me, even now in my house."
A third person vented: "That is f'kin unbelievable!!! What an absolute load of crap. Somebody needs taking outside."
Richard Wilkins compared it to Worzel Gummidge, the living scarecrow played by Jon Pertwee, in the children's TV show. He wrote: "Worzel gummidge RIP forever in our hearts."
Others offered constructive criticism with Stacey Taylor writing: "I just have one serious question though, they got the eyes so white... so why did they give her zombie apocalypse teeth?"
Nicola Wallis-McCarthy said: "sorry but it is a disgrace. It's an insult to Diana's memory. It should be taken down immediately."
A spokesperson said they had hoped the design would put the town on the map. "All art is meant to be a talking point and that certainly seems to be the case with this year's design," they said.
"The well dressing is designed to attract visitors to the area and if the publicity encourages more people to come and experience our historic market town and local shops then that can only be good for Chesterfield."
However, Roger Fearn claimed it would only drive people away. "Our shops are closing, our Market stalls are empty, we have homeless people in our bus station, our football team is crap and now this."