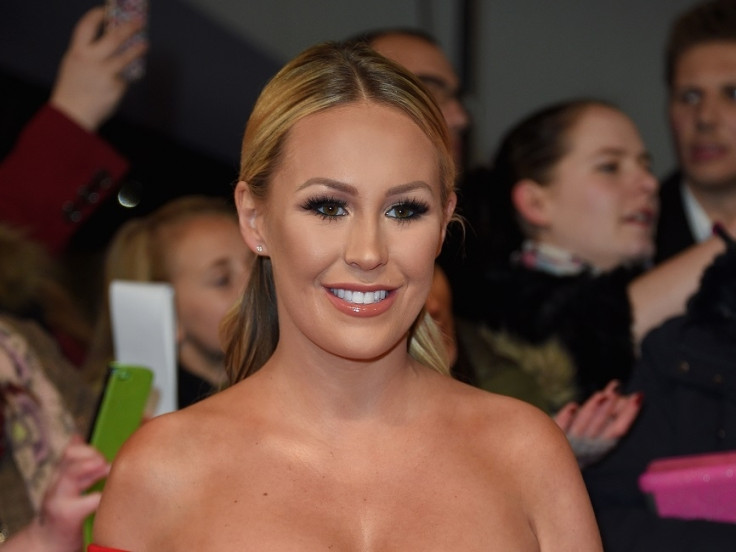 Kate Wright has broken her silence on her highly-publicized romance with Rio Ferdinand to reveal that they are preparing to take their relationship to the next level. The former Towie star confirmed that she is bowing out of showbiz to focus on her beau and his three children.
"I'm taking a step back from the public eye," she told The sun. "I want to keep my life private as I lived my previous relationship on TOWIE, my priority right now is Rio and the family."
Wright – who built a big fan base for her role in The Only Way Is Essex – has been dating Ferdinand for nearly a year.
The former Manchester United captain became a single parent following the death of his wife Rebecca, who lost her battle with breast cancer at the age of 34 in May 2015.
While 38-year-old Ferdinand has yet to comment on his love life, the couple appeared to go public back in July by posting a photo on Instagram, which showed them on holiday with his family.
Wright, 26, joined Towie in 2015 and soon became a main character on the show with her on/off relationship with co-star Dan Edgar, 26, a recurring storyline in the reality series. But having tasted fame, garnered a huge social media following and earned various lucrative contracts along the way, insiders tell The Sun that Wright is trading it all for the quiet family life, as she edges closer to becoming a stepmother to Lorenz, 11, Tate, nine, and Tia, six.
"Kate left TOWIE because she wanted to be away from the limelight. But interest continued to be sky high and she struggled to visit the gym and go on holiday in peace," the source explained.
"She hopes having no links with brands and no longer being on TV will help give her the quiet life she longs for with her new family."
Her lifestyle change was welcomed by her now-former agent, who told MailOnline: "Over the past two years we've seen Kate grow into an amazing woman, I'm really super pleased for Kate and proud of her and support Kate's decision as she moves into the next chapter of her life, away from the public eye."