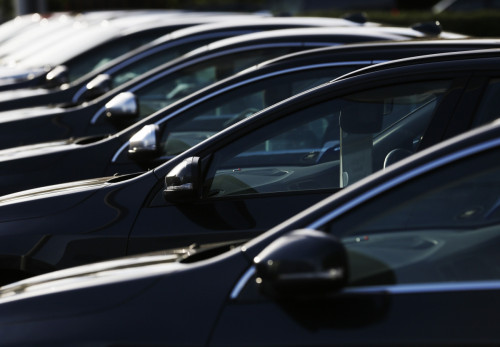 Britain's car market motored ahead in January with new car sales rising sharply over the year.
Industry group the Society of Motor Manufacturers and Traders (SMMT) said new car registrations jumped 7.6% year-on-year in January, hitting 154,562.
This was driven by a spike in alternatively-fuelled vehicles, particularly petro-electric hybrids, with a 25% leap in registrations across the year.
"The new car market ended 2013 on a high, so it is encouraging to see the January market start the year strongly," said Mike Hawes, chief executive of SMMT.
"As fuel economy is a major consideration for many motorists, on-going investment by vehicle manufacturers in innovative, fuel-efficient technology is a key factor in the growing demand for new cars.
"Looking ahead, the UK automotive industry expects to see moderate, sustainable growth in 2014."
UK car manufacturing
British car manufacturers have seen a revival in activity in recent years.
During 2013, UK car manufacturing hit a six-year high by producing over 1.5 million units. Around 80% of those were exported.
Production is expected to surpass 2 million units by 2017.
To support the industry, the UK government announced £500m of investment towards the creation of an Advanced Propulsion Centre (APC), which will research and develop new low carbon technologies for vehicles.
The car manufacturing industry has also stumped up £500m for the centre.
It is set to secure thousands of jobs that are reliant on the production of vehicle engines in the UK and create many more at supply chain firms.
"The UK automotive sector has been incredibly successful in recent times, with billions of pounds of investment and new jobs," said Business Secretary Vince Cable when announcing the investment.
"This has been achieved by government and industry working together. With the next generation of vehicles set to be powered by radically different technologies we need to maintain this momentum and act now.
"Our industrial strategy will ensure we keep on working together to make our automotive industry a world leader."