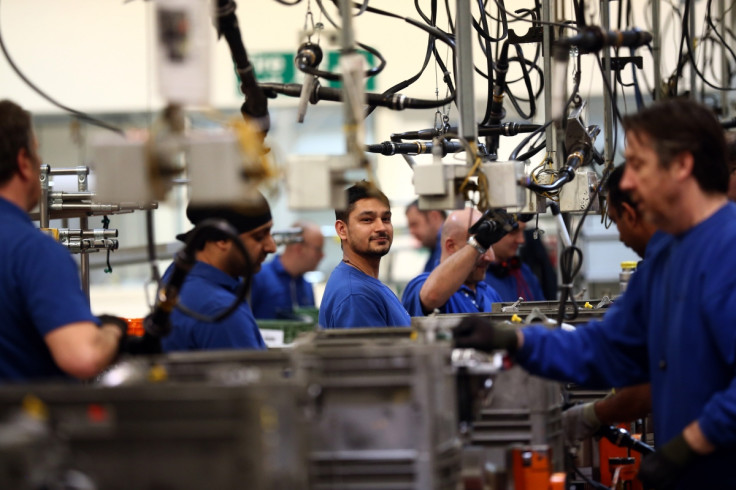 Britain's industrial and manufacturing sectors grew less than expected in April, official data released on Friday (9 June) showed.
According to the Office for National Statistics (ONS), manufacturing production grew 0.2% from the month before in April, rebounding from the 0.6% decline recorded in the previous month but falling short of expectations for a 0.8% increase.
On a year-on-year basis, production fell flat, compared with forecast for a 0.7% gain and way off the upwardly revised 2.2% gain recorded in March.
Meanwhile, overall industrial production – a broader gauge of the industry – grew 0.2% in March, rebounding from the previous month's 0.5% decline but missing with analysts' expectations for a 0.7% gain.
The ONS attributed the increase to rises of 2.9% in energy supply and 0.2% in manufacturing respectively, while the transport equipment and pharmaceuticals sub-sectors provided the largest contribution to the manufacturing increase.
On an annual basis, meanwhile, industrial production fell 0.8% from the corresponding period in the previous year, compared with a 1.4% increase in the previous month and forecast for a 0.3% decline.
Meanwhile, the construction sector also performed worse than expected in April. Output declined 1.6% month-on-month, compared with an upwardly revised 0.7% growth in the previous month and analysts' expectations for a 0.4% gain.
On a year-on-year basis, production declined 0.6% from an upwardly revised 4.3% gain in March. Analysts had expected a 0.3% drop.
The data comes as British politics was plunged into uncertainty after Conservative British Prime Theresa May lost her majority following the general election.
The Tories now face having to govern in a minority administration with the support of the fringe Democratic Unionists of Northern Ireland.
"There is clearly a risk that today's election result causes growth to weaken towards the end of the second quarter," said Capital Economics economist Ruth Gregory.
"That said, this is unlikely to spell disaster since the economy has proved pretty resilient to political uncertainty in the recent past."
Samuel Tombs, chief UK economist at Pantheon Macroeconomics, added: "Looking ahead, we expect manufacturing output to revive slowly, as moderate growth in exports offsets weakness in domestic demand.
"Even so, industrial production is on track to barely rise at all again in the second quarter, ensuring that overall GDP growth struggles to better the first quarter's 0.2% rise."