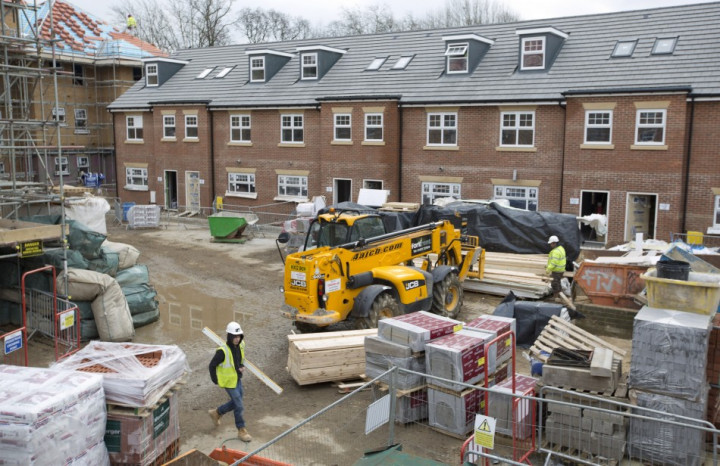 Britain's construction sector saw its fastest rise in housebuilding output in nearly a decade during September, amid rising demand from first time buyers fuelled by mortgage-easing schemes and a burgeoning economic recovery.
Markit's UK construction purchasing managers index (PMI) for September came in at 58.9, down slightly on the previous month's six year high of 59.1. Of the sub-sectors, residential construction was the best performer with output hitting its highest since November 1993.
It follows months of mortgage market stimulus from the government and Bank of England through the Help to Buy and Funding for Lending schemes, geared at making home loans more accessible and affordable.
In turn, Chancellor George Osborne hopes that construction firms will react to the growing demand by building more affordable homes, of which there is a dearth in supply in the UK. It means the government would have to spend less on building new homes in a time of public sector austerity.
"Construction is no longer the weakest link in the UK economy. The third quarter of 2013 ended with output growth riding high amid greater spending on infrastructure projects and resurgent house building activity," said Tim Moore, Senior Economist at Markit and author of the Markit/CIPS Construction PMI.
"The reversal in fortunes has spanned commercial, residential and public sector construction projects.
"Moreover, builders are confident that a tide of new tender opportunities will continue to lift the construction sector in the months ahead, supported by improved development funding conditions and better underlying economic conditions.
"September's survey suggested that constructors are beginning to react with confidence to the more positive landscape for the sector, as job creation and input buying both rose at robust rates over the month."
Help to Buy's controversial mortgage guarantee, the second part of the scheme in which the government offers for a small fee to underwrite a bank's consumer mortgage lending, has been brought forward to launch in October, rather than January 2014 as originally planned.
Critics say because of the lack of housing supply, Help to Buy will create a new house price bubble because of the surge in demand it will cause.
Proponents say there is much slack in the UK housing market and demand, as well as prices, are at historically low levels so talk of a bubble is overdone.