UK construction sector grows at slowest pace since Brexit referendum in January
Markit PMI falls from 54.2 to 52.2 as inflation cost pressures reach the highest level since August 2008.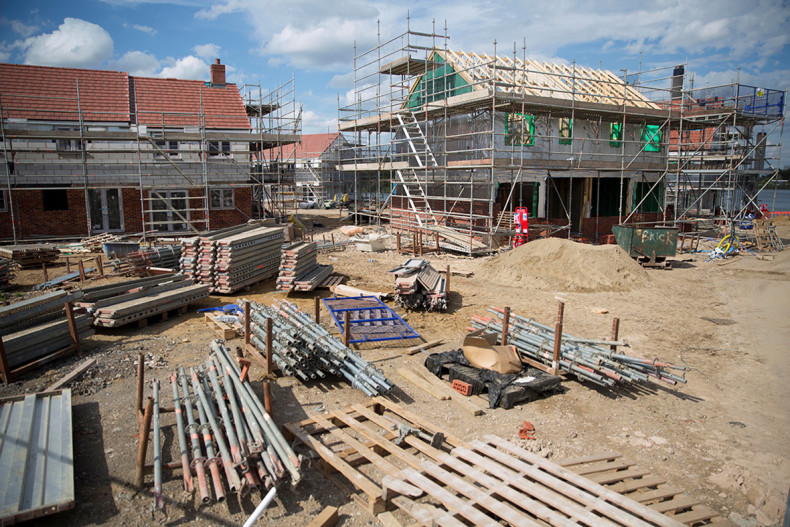 Britain's construction sector lost momentum in January, with overall business activity growing at the lowest rate since the post-Brexit referendum recovery began, while the rate of cost inflation was the steepest on record in seven years.
The closely watched Markit/CIPS UK Construction Purchasing Managers' Index stood at 52.2 last month, compared with analysts' expectations for a 53.8 figure and with the 54.2 reading recorded in December, which was the fastest pace in nine months.
The figure marked the weakest rise in overall business activity since the post-referendum recovery began in September 2016, as all three sub-sectors – housing, commercial and civil engineering – recorded slower growth in January.
Housebuilding remained the best performing category in the sector, but the latest rate of growth was the weakest on record for five months. The subdued growth in business activity translated into slower new orders growth, which expanded at the slowest pace since October last year.
While improving economic conditions provided a boost to sales, a number of construction firms also highlighted last month clients seemed increasingly reluctant to spend. Meanwhile, average cost inflation reached the highest level since August 2008, as the impact of the weaker pound led to rising prices for imported materials last month.
"The weak pound continued to have an inflationary impact on the UK construction sector in January," said Tim Moore, senior economist at IHS Markit.
"Purchasing costs increased at the strongest rate for almost eight-and-a-half years, as suppliers sought to pass on higher prices for commodities and imported construction materials."
However, there was more positive news for the sector on the employment front, as firms hired staff at the fastest for eight months, while sub-contractor usage rose at the steepest pace since December 2015.
Data released on Wednesday, showed Britain's manufacturing sector expanded in line with expectations in January, but input costs grew at a record high.
The Markit's Purchasing Managers' Index (PMI) declined from a two-and-a-half year-high of 56.1 in December to 55.9 last month, marking the sixth consecutive month of expansion but input cost inflation spiked to the highest seen since data were first collected in 1992.