FX Focus: Weak pound poised for first three-day drop of year against dollar
Pound on track to record first three-day decline of 2017, while euro remains under pressure against dollar.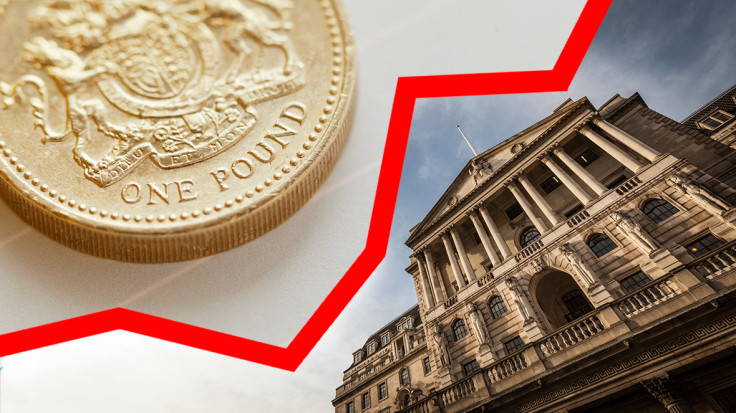 The pound kicked off the week on the wrong foot and was on track to record its first three-day decline against the dollar in 2017, as investors awaited the Bank of England's (BoE) meeting later this week.
By early afternoon on Monday (30 January), sterling was 0.37% lower against the dollar, exchanging hands at $1.2499, but rose 0.32% against the euro, buying €1.1766.
At its meeting on Thursday, the BoE is expected to revise up both its inflation and short-term economic growth forecast following a series of positive reports on the state of the UK economy.
However, the uncertainty surrounding the impending negotiations over Britain's exit from the European Union mean Threadneedle Street's officials are unlikely to get carried away with optimism.
"The Bank of England is expected to stay put on its monetary policy while the policy makers keep a close eye on the ongoing process of Brexit," said Naeem Aslam, chief market analyst at Think Markets UK.
"The bank may update its inflation forecast which is being influenced by a lower currency and higher oil prices. However, we do not expect any kind of surprise from the BoE."
Elsewhere, the dollar struggled for direction amid the growing political storm surrounding Donald Trump's decision to sign an executive order barring people from seven predominantly Muslim countries from entering the US for 90 days.
The move, which rattled equity markets in Europe and Asia, was met with widespread protests across the US and Connor Campbell, financial analysts at Spreadex, said it could be a sign of things to come.
"If this past week is anything to go by the Trump administration is going to be even more exhausting than first anticipated, with even the previously chipper global indices beginning to show signs of controversy-fatigue," he added.
The greenback was 0.64% and 0.15% lower against the yen and the Canadian dollar respectively, trading at ¥114.36 and CAD$1.3133. However, the dollar rose 0.59% against the euro, trading at 0.9402 euro cents, and gained 0.27% against the Swiss franc, buying CHF1.0020.
Despite the recent wobble, however, analysts suggested the dollar could remain reasonably strong for some time.
"Generally speaking the dollar is still trading higher against most of its major trading partners including the pound, euro, Swiss franc, Australia and New Zealand Dollar, as well as the Canadian dollar" said Jameel Ahmad, vice president of market research at FXTM.
"As long as the dollar does not fall victim to a round of selling, the near-term pressure on the euro should persist as the Eurodollar gradually reverses after from its gains since earlier in January."
© Copyright IBTimes 2023. All rights reserved.