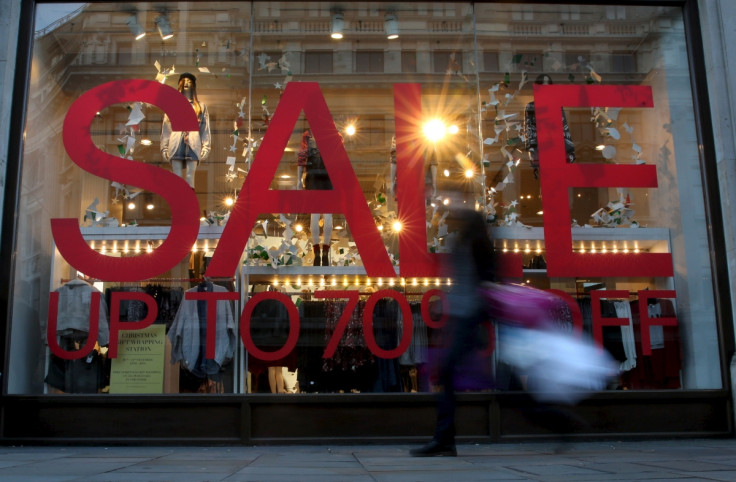 Fears over personal finances pushed the UK consumer confidence index further down in May, continuing the downward trend visible since the beginning of the year, a survey has suggested.
The YouGov/Centre for Economics and Business Research (CEBR) consumer confidence index fell to 107.9 from 108.1 in April.
The score is the lowest recorded since July last year, immediately after the UK voted to leave the European Union. The index was at 106.6 then. But a score above 100 means more people are optimistic than pessimistic.
Five of the eight underlying measures of the index decreased over the past month, with consumers' perception of their household financial situation falling to its lowest level since December 2014.
Expectations for household finances over the next 12 months also fell, while consumers' assessment of job security fell to its lowest level in four years.
"After several jolts over the past year, consumer confidence is now treading a straighter path, albeit one that heads gently downwards," said Stephen Harmston, head of YouGov.
"The figures indicate that they are starting to experience a downturn, as shown by the fall in both household finances and job security over the past 30 days.
"Property prices remain resolute, but they are currently the main thing giving consumers confidence."
Data released by the Office for National Statistics on 25 May showed that the UK's gross domestic product grew just 0.2% in the first three months of 2017, a marked slowdown from the 0.7% expansion in the previous quarter.
The UK's official inflation rate stood at 2.7% in April – well above the Bank of England's 2% target.
The headline inflation rate is expected to climb further in the coming months as the weaker pound pushes up import prices.
Nina Skero, head of macroeconomics at CEBR, said: "Consumer confidence continues to decline and every month it is getting closer to the level it was at immediately after the EU referendum.
"Both forward and backward-looking measures are at their lowest level for a number of years and it doesn't take much for a tightening of purse strings to lead to a slowdown in the economy."