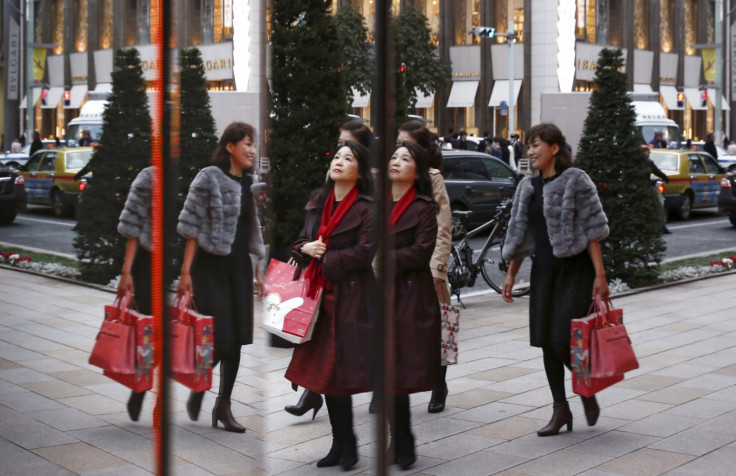 Consumer confidence in the UK took a sharp dive after Prime Minister Theresa May's Conservative Party lost its parliamentary majority in a snap general election on 8 June, a survey has revealed.
The YouGov/Centre for Economics and Business Research (CEBR) consumer confidence index fell to 105.2 in the period after the election from 109.1 in the week before it.
For June as a whole, the index fell to 106.9 from 108.4 in May. A score above 100 means more people are optimistic than pessimistic.
The June reading is the lowest level in the index since immediately after the EU referendum last summer and the second-lowest level since the summer of 2013.
The decline was attributed to a sharp decrease in optimism over house prices and consumers feeling increasingly downbeat over their household financial situation.
"It looks as though the indecisive result of the election has seriously affected economic prospects already dampened by Brexit uncertainty," said Douglas McWilliams, deputy chairman of CEBR.
"Our preliminary assessment is that economic growth will fall sharply over the coming months and the country will only be saved from recession by strong international trade."
May's decision to call an election three years ahead of schedule was based on a desire to strengthen her hand in talks with the EU on Brexit. But the gamble backfired as the opposition Labour Party made significant gains.
Northern Ireland's Democratic Unionist Party agreed to back the Conservatives on 26 June to give May the Commons majority she needs to form government.
Stephen Harmston, head of YouGov, said: "Consumer confidence has been generally ticking downward since last autumn but the events of the past month have placed it under greater pressure.
"The hung parliament seems to have further dampened consumers' spirits, which were already sinking following the continued squeeze on household finances.
"But the real cause for alarm will be the cooling of the property market, as this is one of the key things that has propped up consumer confidence over the past few years."