Confidence among consumers in the UK plunged to its lowest level since last year's Brexit vote in June, a fresh survey has suggested.
GfK's consumer confidence index fell to -10 from -5 in May – the sharpest drop in the index since July last year, shortly after the UK voted to leave the European Union.
It is also the lowest score recorded since July 2016, when the index was at -12, and below analyst expectations for a score of -7.
All five constituent measures that are used to calculate the headline score declined during the month amid rising inflation and falling real wages.
"This month's survey covers the period before and after the UK general election and reveals a sharp drop in confidence among consumers across all measures," said Joe Staton, head of market dynamics at GfK.
"Strong consumer spending has propped up the economy since last June but now the twin pressures of higher prices and sluggish wage growth are squeezing household finances and adding to widespread fears of a Brexit-induced economic slowdown."
Consumers' assessment of the general economic situation over the past 12 months fell five points to -25 in June, while their assessment of personal finances was down three points to -1.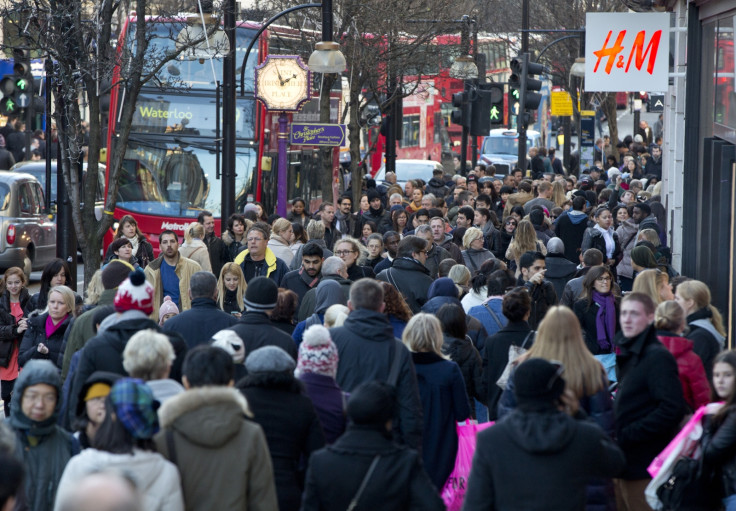 The major purchase index, which gauges consumers' plans to make major purchases such as a car, fell by eight points to +1.
"All this concern will worry the UK's retailers, with this month's plunge in the major purchase index reflecting our increased caution over non-food spending and our softening appetite for debt," Staton added.
A separate survey released by YouGov and the Centre for Economics and Business Research earlier this week also pointed towards decreasing optimism among consumers over their household financial situation.
The consumer confidence index fell to 106.9 in June from 108.4 in May. That was the lowest level in the index since immediately after the EU referendum last summer and the second-lowest level since the summer of 2013.