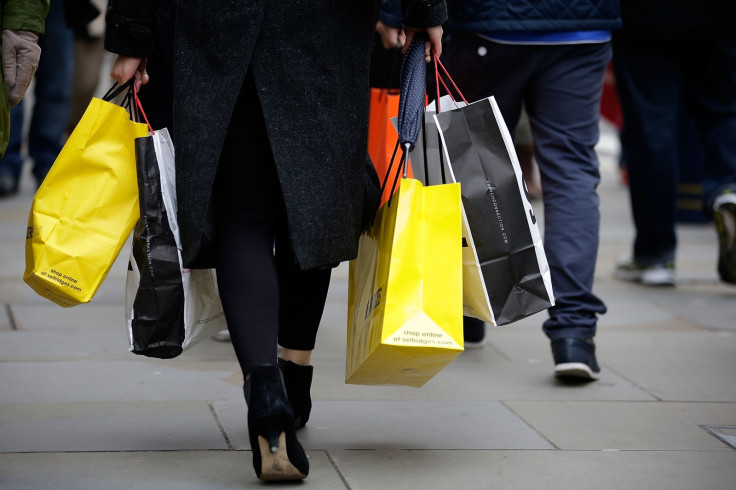 British consumers have been steering clear of high streets and malls during April, according to the British Retail Consortium.
Overall footfall in April was down 0.8% year-on-year and more than reversed the 0.2% rise seen in March. High streets saw a 0.1% decline while footfall at shopping centres fell 0.3%. Out-of-town sites bucked the trend, however, totting up a 0.5% year-on-year increase - but even this was the lowest level since September 2014.
However, Greater London showed the greatest improvement, reporting positive footfall growth for the first time since March 2014, up 1.1% year-on-year, as wage and job growth in the capital flow through on to the high street and into malls. This is 1.6 percentage points above the three-month average for the region.
Helen Dickinson, director general of the British Retail Consortium, said store vacancy rates remained above 10% at 10.2 per cent in April.
She said: "This month's figures follow a similar pattern to the long term trend – footfall on the high street and in shopping centres is down slightly and out-of-town destinations have seen an increase in shopper numbers, but only a slight one. This is despite prices continuing to tumble and consumer confidence climbing.
"The stubbornness of the footfall figures may be explained by the similar obstinance in the vacancy rate figure. Since the BRC started collecting these figures shop vacancy rates have never fallen below 10%. We've long argued that vacant units put shoppers off visiting an area and the long term trend in these numbers bear that out.
"For everyone looking to secure a sustainable future for our High Streets and Town Centres, the priority must be to drive shop vacancies down in order to see shopper numbers rise. A good first step would be securing the reform of business rates and thereby removing one of the most significant barriers to re-opening abandoned shops."
Diane Wehrle, retail insights director at Springboard, said Easter had had a UK-wide impact: "Only Easter Monday fell in April this year whilst in 2014 the entire Easter weekend did so, and so benefited from the trading advantages this brings."