UK employment falls for the first time in over 12 months as labour market cools down
Unemployment rate in the three months to October remains unchanged at 11-year low as wage growth accelerates.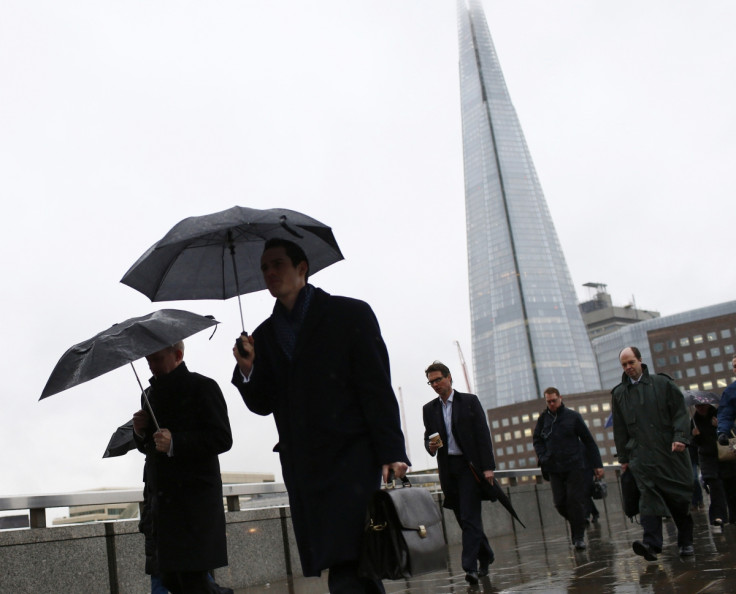 The UK unemployment rate remained at an 11-year low in the three months to October, but the number of people in work declined for the first time in over a year official, figures released on Wednesday (14 December) showed.
According to the Office for National Statistics (ONS), the unemployment rate in the quarter to October stood at 4.8%, in line with expectations and unchanged from the 11-year low recorded in the previous quarter.
However, the number of people employed declined by 6,000 to 31.76 million, while analysts expected the labour market to add around 50,000 workers in the period. The figure marked the first drop since the second quarter of 2015.
The ONS warned that while the decline was only marginal, the labor market "appears to have flattened off in recent months."
Meanwhile, the number of people claiming unemployment benefit rose by 2,400 in November, to 809,000, the highest level since February 2015, compared with analysts' forecast for a 6,300 increase.
"Both the economy and the labour market will be increasingly pressurized by mounting uncertainties over the coming months - particularly once the government triggers Article 50 and likely very difficult negotiations with the EU come increasingly to the forefront," said Howard Archer, chief economist at IHS Markit.
"We also expect growth to slow as consumer purchasing power is increasingly squeezed."
However, Ian Shepherdson, chief economist at Pantheon Macroeconomics stressed that while the data will raise eyebrows, it was not as alarming as it might seem.
"The employment data are very erratic and sudden swings, in either direction, are not unusual," he added.
"Surveys suggest the trend rate of employment growth is slowing, but not as much as these data appear to indicate. We would be much more concerned if the claimant count measure
of unemployment had spiked at the same time."
There was some more positive news for workers, as regular pay growth rose 2.6% in the period, the fastest increase since August 2015, leaving real wage growth at 1.7% for the fourth consecutive month.
Average weekly earnings excluding bonuses rose by 2.6% year-on-year in the three months to October, up from 2.4% last month, while pay including bonuses rose by 2.5%, up from 2.4%.
That will come as a relief for households facing rising inflation. On Tuesday, the ONS said inflation, as measured by the Consumer Prices Index, came in at 1.2% in November, up from 0.9% in October, its highest level in over two years.
© Copyright IBTimes 2023. All rights reserved.