Tesco's recovery continues as market share grows for third consecutive month
Kantar data shows sales at Sainsbury's, Asda and Morrisons continue to decline, while discount retailers thrive.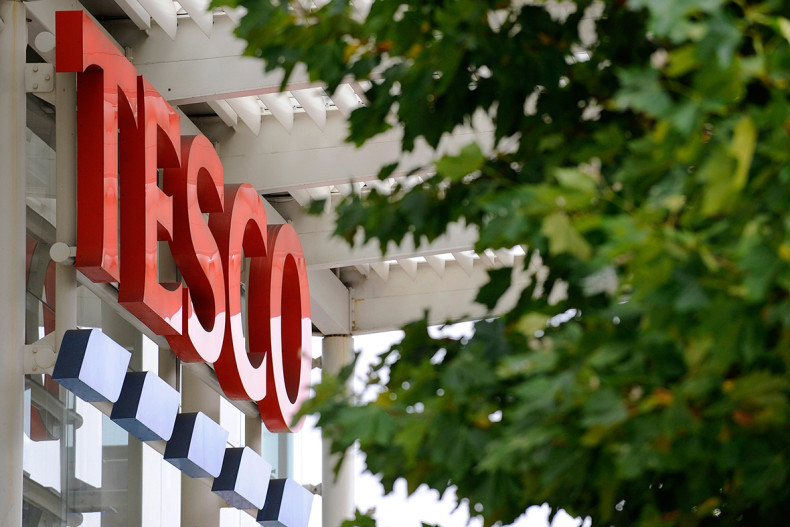 Tesco's recovery continued as market share at Britain's largest supermarket rose for the third consecutive month, figures released on Tuesday (13 December) by Kantar Worldpanel showed.
According to data from the industry research group, the retailer posted a 1.6% year-on-year increase in sales in the period, as the turnaround plan implemented by chief executive David Lewis begins to pay dividends.
Under Lewis' stewardship, the FTSE 100-listed company has lowered prices and bolstered customer service in a bid to recover from the worst scandal in its history. The measures are paying off, as Tesco took its market share to 28.3%, compared with 28% in the corresponding period last year and shares have risen 39% so far in 2016.
"Tesco's volume sales are growing faster than its value sales, particularly in the meat and fresh produce categories," said Fraser McKevitt, head of retail and consumer insight at Kantar Worldpanel.
However, Asda, Morrisons and Sainsbury's saw sales fall for the third consecutive month, with the former recording a 4.7% drop, while sales at the latter two declined by 1.4% and 0.6% respectively.
Discount chains Aldi and Lidl continued to perform better than their competitors, with sales growing 10% and 5.7% respectively,
Meanwhile, Kantar added consumers were yet to feel the pinch of rising inflation, although the price of fresh fish was 5.3% higher year-on-year, while the cost of chilled ready meals and beer rose 2.3 and 2.1% respectively.
"Despite widespread anticipation of higher prices shoppers are yet to feel the pinch of rising inflation," said McKevitt.
However, according to official data released earlier today, UK inflation rose to its highest level in over two years. The Office for National Statistics (ONS) said inflation, as measured by the Consumer Prices Index, came in at 1.2% in November, up from 0.9% in October.
The figure was the highest rate on record since October 2014, when it stood at 1.3%. A break-up of ONS figures suggest much of the monthly rise was driven by increases in the cost of fuel, clothing, restaurants and hotels.
Andrew Sentance, senior economic adviser at PwC, warned that more inflation was on the way. "We should therefore expect inflation to rise to close to 3% by the end of next year, which will squeeze consumer spending and slow economic growth," he added. "We are leaving behind the very favourable world of near-zero inflation which has benefited consumers over the past couple of years."