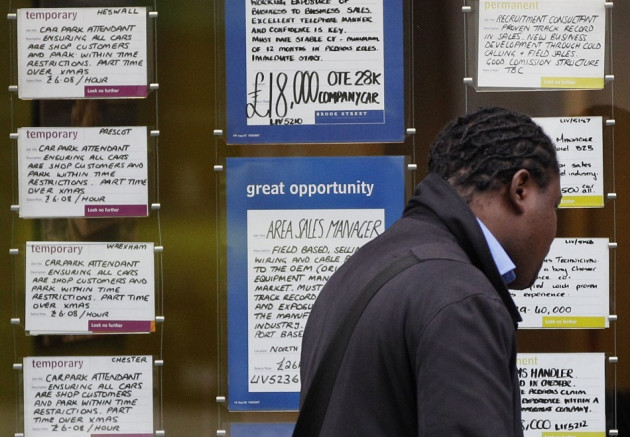 The private sector in the UK is expected to increase hiring over the next two quarters, despite a weak outlook for the overall economy, according to a survey.
Accountancy firm BDO's optimism index, which gauges business performance expectations for the next six months, has risen to 92.2 in March from 90.6 in February.
BDO's employment index, which measures UK businesses' hiring intentions over the next two quarters, rose to its highest level since August 2011 at 96.0 in March.
Analysts attributed the improvement in employers' intention to hire to employees' willingness to accept part-time work and lower wages.
The relatively low level of unemployment in the UK has been dubbed as one of reasons of the downturn in the economy.
"It is encouraging to see improvement in businesses' hiring intentions, particularly in light of the imminent public sector payroll cuts which will add pressure to the unemployment rate," said Martin Gill, head partner in Scotland for BDO.
Nevertheless, the indices measuring business optimism and output remained below 95, which represents the dividing line between growth and decline, according to BDO.
Optimism in the manufacturing sector fell significantly, falling to 88.2 in March from a reading of 94.5 in February. Activity in the manufacturing sector, which represents about 20 per cent of the economy, declined for the second consecutive month in March.
"It was disappointing to see little action taken in last month's budget to help this beleaguered sector," Peter Hemington, partner at BDO said about the manufacturing sector.
The industry was hurt primarily by a falling pound, which makes raw-material imports more expensive, and weak demand for British exports from eurozone economies that suffer from the ongoing financial crisis, according to BDO.
"A fundamental part of the Coalition Government's rebalancing strategy is the encouragement of manufacturing. So, it was disappointing to see little action taken in last month's budget to help this beleaguered sector," Gill said.
Meanwhile, service sector confidence rose substantially in the month, BDO said.
The indices are compiled based on data including purchasing managers' surveys and surveys by the Confederation of British Industry and the Bank of England.