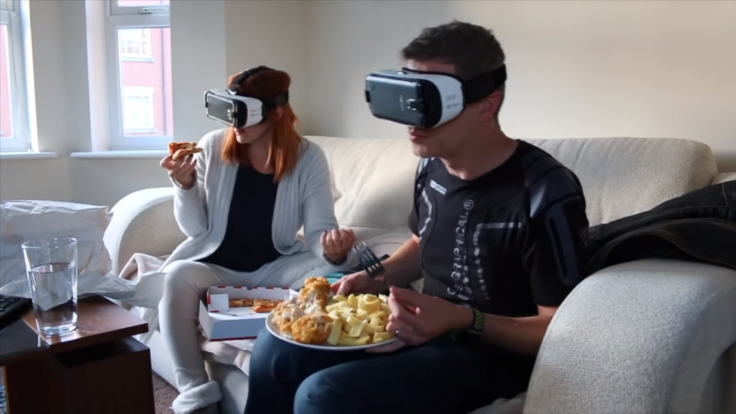 The UK's Entertainment and Media (E&M) sector revenue could grow from £62bn ($78.8bn) in 2016 to £72bn by 2021 on a Compounded Annual Growth Rate (CAGR) basis, according to a report by audit and financial services firm PwC.
Within the E&M sector, virtual reality technology is projected to grow the fastest with a revenue increase of 76% CAGR, amounting to a total of £801m by 2021. This would make the UK's virtual reality industry the fastest growing and largest within the Europe, Middle East and Africa (EMEA) region.
"We forecast the number of virtual reality headsets in use in the UK will pass 16 million by 2021", said Phil Stokes, UK Head of Entertainment and Media at PwC.
"Around 12 million of these headsets will be portable mobile VR devices that use a smartphone at their core as these are more affordable for consumers and benefit hugely from the fast evolution and replacement rate of smartphones."
Despite the meteoric projected growth rate for virtual reality, the report noted that advertising would be the biggest contributor to overall E&M growth, amounting to a third of the sector's total revenue by 2021.
The increasing ubiquity of smartphones in the UK would channel advertising spending to the realm of mobile phones. Mobile advertising could overtake wired advertising by 2021, which would ultimately amount to more than half of total internet advertising revenue.
The growing prominence of online streaming services such as Netflix and Amazon Prime is also estimated to drastically alter the UK E&M sector, driving a greater than two-fold increase in the nation's annual amount of data consumption to 41bn gigabytes (GB) by 2021. Consumer spending on online streaming services and on-demand video will overtake its physical alternatives, such as Blu-ray disks, by 2018. Additionally, revenue from streaming services is expected to generate revenue worth £1.4bn by 2021, exceeding box office revenues of £1.3bn.
The UK is also projected to maintain its dominance as the video games market within Europe, with consumer spending on video games estimated to surpass spending on books by 2021.
"With the creative industry being identified as a priority area in the Government's industrial strategy, entertainment and media, particularly digital services, will continue to innovate further and drive prosperity and culture throughout the country," Stokes added.