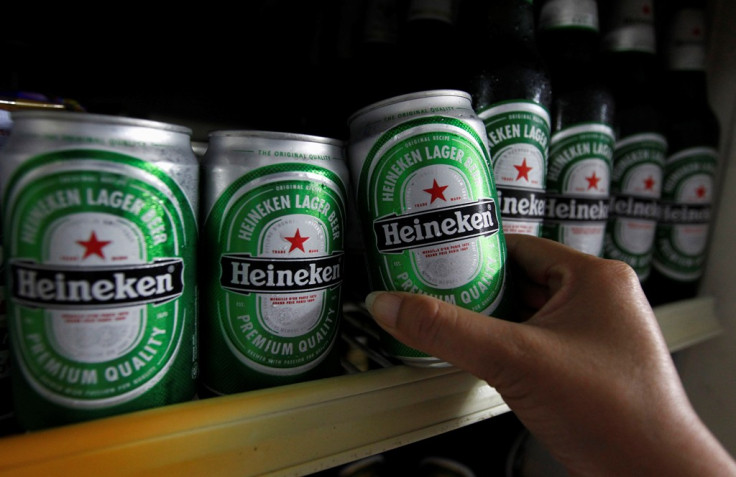 The Competition and Markets Authority (CMA) has told Heineken to address competition concerns in some parts of the UK before it is granted approval for its proposed £400m ($506m) takeover of Punch Taverns.
The Dutch brewing giant, alongside partner investment firm Patron Capital, agreed buy Punch's 3,350 strong portfolio of pubs in December last year. However, the competition watchdog has given Heineken until 20 June to address worries the deal could have a negative impact on competition in 33 locations across Britain.
"We have listened very carefully to a range of concerns about this merger," said Andrea Coscelli, the CMA acting chief executive.
"The companies will own less than 10% of all British pubs after any deal, but we are concerned about the loss of competition for pub goers in a number of local areas.
"Without sufficient competition from rivals, pubs in these areas might be able to raise prices or worsen the service they offer customers."
Under the terms of the agreement Heineken will take control of 1,900 pubs of the 3,350-strong Punch estate. The Dutch brewer already owns 1,100 leased and tenanted UK pubs through its Star division.
The Punch deal would make the brewer the UK's third-largest pub group, after Greene King and Enterprise Inns.
Heineken welcomed the decision and said it was confident it would address all the watchdog's concerns.
"This decision by the CMA acknowledges that there are only a small number of local areas where competition may be diminished due to our acquisition of the pubs," said David Forde, managing director for Heineken UK.
"We are confident we can offer the CMA suitable undertakings to satisfy their concerns."
The regulator added other companies also raised concerns suggesting the merger would close off an important route to market for brewers that compete with Heineken. However, the CMA found that the pubs being acquired only amount to 4% of Britain's market and are therefore not a major route to market for brewers.
The Punch Tenant Network, which represents the UK firm's publicans, criticised the deal saying it will reduce beer and cider options for customers.
The Dutch company normally stocks its existing pub estate to ensure Heineken-owned brands, such as Amstel, Strongbow, Sol, Red Stripe and Bulmers, make up 85% of what is on offer.
In March, Tesco scrapped more than half of its Heineken beer and cider range, after the latter unveiled plans to hike prices in response to the pound's decline following the Brexit vote.
At the turn of the year, the brewing giant said it would raise prices by an average of 6p per pint, blaming its decision on "prevailing economic conditions", chief among them being sterling's 16% drop in the months following Britain's vote in favour of leaving the European Union.