Europe's top negotiator Michel Barnier urges UK to not 'waste time' and open Brexit talks
The European Union official said a number of options are available but the bloc will not allow "cherry picking".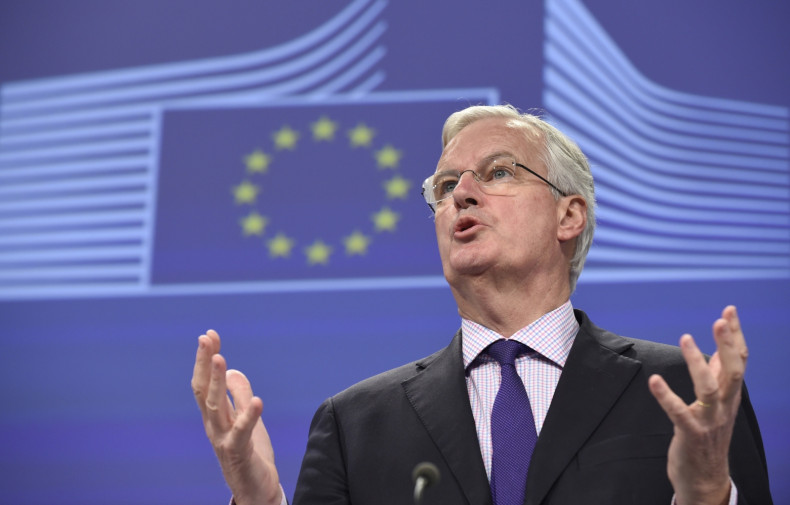 Michel Barnier, the European Union's chief Brexit negotiator, urged the UK not to "waste" any more time and open talks on leaving the bloc.
Conservative Prime Minister Theresa May first triggered the Article 50 mechanism to leave the EU almost three months ago, with formal discussions due to begin on 19 June.
Barnier said: "The subjects we need to deal with are extraordinarily complex from a technical, judicial and financial point of view," according to an interview with the Financial Times and other European newspapers. "That's why we're ready to start very quickly. I can't negotiate with myself."
The interview is Barnier's first since being appointed the European Union's lead man on Brexit.
The EU negotiator did not see any reason to push back the two-year talks process set to end in June 2019.
He said: "If we work seriously, I see neither the usefulness nor the interest of pushing back this date. Why? Because every extra delay is a source of instability which we don't need, which the economy doesn't need. So let's not waste time."
But Theresa May's election result, which saw her turn a majority government into a minority administration, has thrown the start of Brexit negotiations into question, as well as the sort of Brexit and future relationship the UK is now seeking.
Prior to the election, May had said that the UK would be leaving the single market and the customs union and she repeatedly insisted that "no deal is better than a bad deal".
But now a number of senior Conservative figures say a Brexit deal, which leaves the UK inside the single market or the customs union is preferable. Business groups also favour this option that would lead to fewer tariffs on trade.
Barnier said: "All options are available and on the table. The UK government knows the rules, the conditions for each one of its options. We will not accept any cherry picking."
The timing of the government's Queen's Speech, set for next week is likely to be delayed as Conservative Party agrees a deal to give it a House of Commons majority by securing the support of the Northern Ireland's Democratic Unionist Party.
The EU negotiator said the special nature of the Republic of Ireland and Northern Ireland would be a key element of the talks.
Barnier said: "The Irish question is one I'm very attentive to. We must preserve the Good Friday agreement in all its dimensions, maintain the common travel area as it is, and respect the rules of the single market."