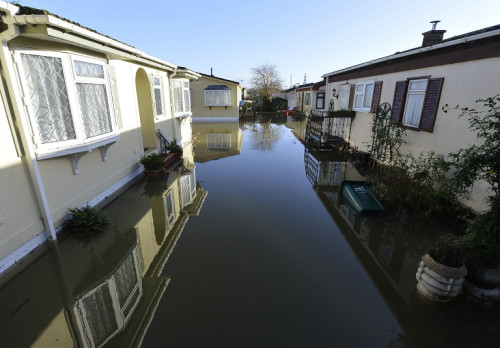 Forecasters are expecting more heavy rain and strong winds to lash the United Kingdom on Sunday.
The Met Office has issued an amber warning for rain in the south-west until 2pm.
The severe weather will also hit Northern Ireland, Wales and southern England, with high winds expected in Scotland and Northern Ireland.
The Environment Agency has issued 10 flood warnings for southern England – meaning flooding is expected and immediate action is required.
More than 100 flood alerts – meaning flooding is possible – are also in force – with the majority in the south-east.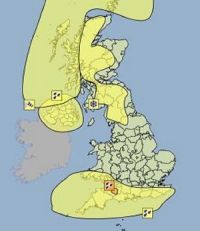 Peter Quarmby, Regional Duty Manager for the Environment Agency, said: "Our teams continue to work around the clock monitoring river levels, clearing watercourses, and working with communities to make them aware of their flood risk. We want to stress to residents that the risk of further flooding has not passed and they need to remain vigilant to the possibility of further flooding- particularly from rising groundwater levels.
"We will closely monitor the way rivers respond to the expected rainfall and will issue further warnings if necessary."
The Met Office said heavy rain would continue throughout Sunday and parts of the Somerset Levels, which are already under water, should "be prepared for further flooding".
It said between 10 and 20mm of rain was expected to fall on saturated ground on Sunday.
Areas in Somerset have already been declared a "major incident" by Sedgemoor District Council as high water levels fail to recede after being hit by flooding.
Residents in the village of Muchelney have been cut off for three weeks and have been reliant on volunteers in boats for supplies.
Council chief John Osman said he wanted the Environment Agency and DEFRA to take action to enable people to return to their flooded homes.
He told Sky News: "What I need is some money and some national support saying 'we're going to start dredging and start pumping'."
Since 1 January, 569 flood warnings and 30 severe flood warnings have been issued.
See the flooding in Somerset from the air on the YouTube video below: