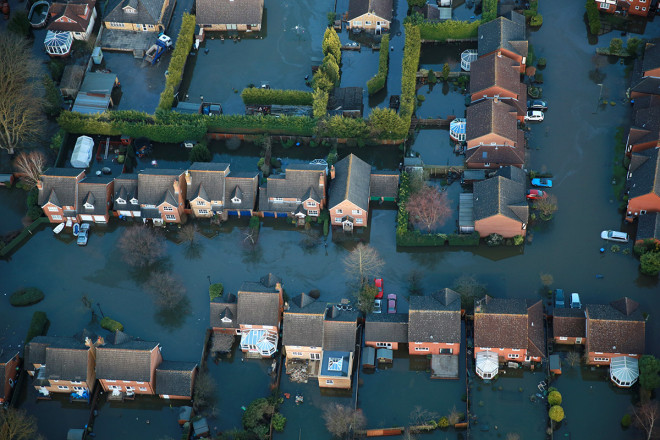 Prime Minister David Cameron is meeting Britain's biggest insurers on 18 February to ensure that they are doing everything they can to provide support to families that have been hit by mass flooding.
Insurers, which represent two thirds of the UK market, will meet Cameron and senior members of the government to detail the amount of financial support they are offering.
"Insurers have a critical role to play and by working closely together we will continue to ensure that the help and support which people need is available," said Flooding Minister Dan Rogerson.
"Insurance industry leaders will also talk ministers through the support they are already offering and commitments they have made."
Accountancy giant, Deloitte, has already estimated that flooding repair bills could reach £1bn (€1.2bn, $1.7bn) as the weather does not look like it's going to subside any time soon.
The UK government said that households have already received £14m in emergency payments since 23 December and those who are unable to go home have been placed in temporary accommodation for the cost of £24m, so far.
Insurance giants, Aviva, Direct Line and RSA, and the Association of British Insurers will brief ministers, which include Rogerson, Oliver Letwin, Jo Johnson, and Communities Minister Brandon Lewis.
Meanwhile a number of banks have already pledged special financial support in light of the mass flooding.
For example, the Royal Bank of Scotland granted its customers mortgage payment holidays, as well as £250m in the form of a UK Storm Business Fund, to help them battle the damage from the UK floods crisis.
In a statement, RBS said it will offer support to those affected by the mass flooding and that its customers will be able to apply for a three month mortgage repayment holiday.
RBS added that the bank will send specialist business support teams to affected areas in the coming weeks to help SMEs with short term financial problems as they conduct urgent repair work and deal with loss of trading income.