Desperate homeowners in English flood zones who have sort to dam the rising tide with the trusty sandbag should not have bothered, according to an expert.
Sandbags are often the first port of call for residents and local authorities looking to stem the flow of floods.
But while stacks of sandbags outside homes might evoke wartime spirit across Britain, one flood expert has said the buffers are from a bygone era.
Mary Dhonau, chairwoman of the Flood Protection Association, told IBTimes UK that people were too sentimental about sandbags and should ditch them for modern alternatives.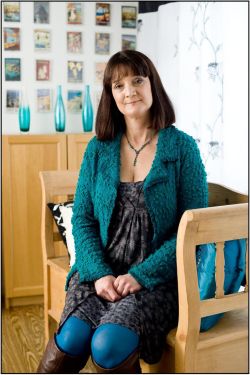 "I think one of the reasons why people continue to use sandbags is because there is a historical relevance," she explained.
"They were used as buffered to protect each other during the war and the problem is they have a special place in people's hearts. But I do not understand why people reach for this comfort blanket.
"I have advised for years about more effective defences and remember one councillor telling me he would lose his place on the council if he did not use sandbags. I have been pulling my hair out trying to tell people about the alternatives
"Sandbags to be filled, put on a lorry to where they need to go but they are powerless once water is at property level. You only get filtered, cleaner water going into the property."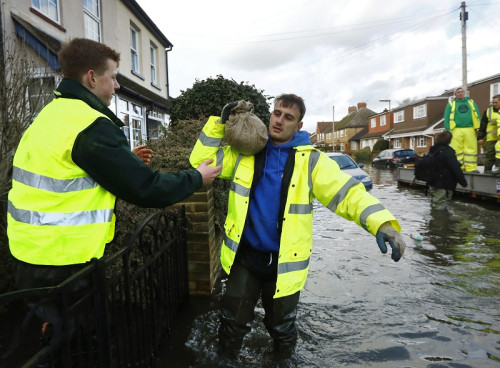 Dhonau, who in 2009 became an OBE for her services to the environment, said there were better alternatives that authorities should be looking at deploying.
Effective devices she pointed to included metallic slot-in barriers, flood-proof doors and a type of blow-up sausage, which when inflated becomes a rubber barrier.
The flood expert admitted that while the 21st century methods might come at a cost - a flood-proof door will set households back £3,000 - they are worth the investment in the long term.
"Some of the defences are expensive but the average insurance claim is about £40,000," she added.
"But people should also consider the traumatic experience of being forced from your home and remember how long it could take to move back in
"Water is like a silent burglar that seeps into your home. We spend money on smoke alarms and burglar alarms but not flood defences."