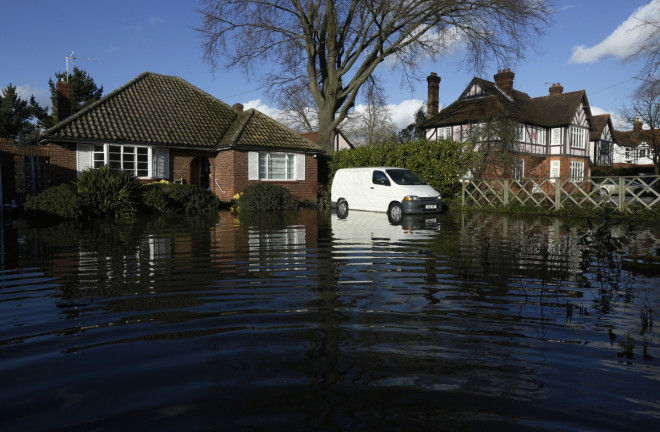 The Association of British Insurers (ABI) estimates that the total insurance bill for covering the thousands affected by flooding will only hit £446m, despite independent analysts predicting double this amount.
According to ABI statistics, between 23 December and the end of February, British insurers only received 17,500 in flood-related claims.
This total comprises 9,000 of home insurance claims, 5,400 for damaged vehicles and 3,100 from businesses.
ABI previously warned that claims linked to the storms and mass flooding hit its highest level in a decade.
Last month, accountancy giant, Deloitte, estimated that flooding repair bills could reach £1bn (€1.2bn, $1.7bn).
Ratings agency Fitch followed suit and predicted that the Britain's repair bill for the mass flooding across the country will reach £1.2bn in total.
After the UK experienced the wettest winter on record, Fitch delivered a forecast that trounced previous estimates and that Britain's biggest insurance companies will bear the brunt of costs, which will have a "limited negative effect" on earnings.
"This view recognises that the insurers are typically large, well-diversified players with the ability to offset losses through other profitable lines and to capitalise on price increases post-event thanks to strong capital levels," added Fitch in an analyst note.
British insurance giant, RSA, recently revealed that it expects to take a £45m to £60m hit from flood insurance claims.
Direct Line also warned the markets that claims will cost the group £70m to £90m.
The UK government said that households have already received £14m in emergency payments since 23 December and those who are unable to go home have been placed in temporary accommodation for the cost of £24m, so far.