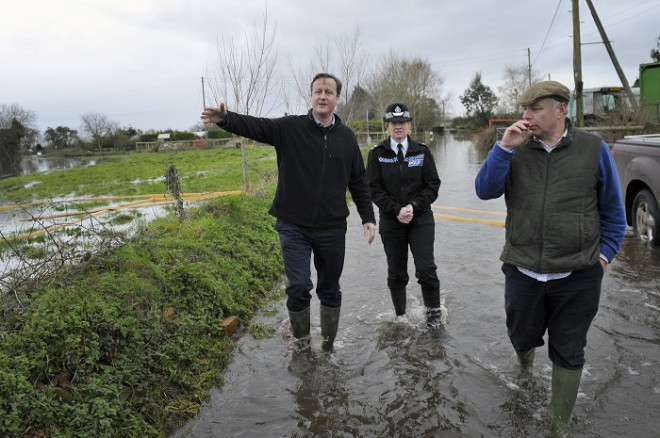 The UK government has announced a £2m fund for flood-hit businesses around the country that rely on tourism.
Culture secretary Maria Miller said the package will be used to fund sessions where experts offer businesses practical tips on how to cope with the aftermath of the floods and how to access various support measures.
Businesses will also be offered advice on marketing and tips on how to communicate with customers online.
The advice sessions will be hosted by tourism body VisitEngland and will take place throughout March. An Easter marketing campaign will also be launched to attract people to flood-hit areas.
The £2m fund is in addition to a £10m package pledged by Prime Minister David Cameron last month to help businesses affected by flooding.
"We want to help all those tourism businesses that have been affected by the horrendous floods get back on their feet as quickly as possible," Miller said.
"Experts will be put on the ground to help small businesses with practical advice and communications, while a bespoke Easter marketing campaign will bring people back to the areas hit."
James Berresford, chief executive of VisitEngland, said the tourism body's message to customers is "business as usual".
"Despite many areas having been affected by bad weather and some travel disruption, the tourism infrastructure is largely unaffected," he said.
VisitBritain's chief executive Sandie Dawe added: "International tourism is worth around £1.5bn to the economies of south west England and Wales.
"We are already getting out the message that it is a great time to travel to Britain and will be intensifying that activity over the coming months."
The Institution of Civil Engineers recently called on the government to increase spending on flood risk management significantly in the Budget for March.
The organisation said the UK Environment Agency's annual maintenance budget in England and Wales is set to fall by 39% in the four years to 2015, and called on the chancellor to use March's Budget to bring spending back to pre-2010 levels.