London's major banks have been deemed a top priority for flood defence spending by the UK Environment Agency (EA) because of their importance to the economy.
Financial districts such as Canary Wharf, where banks such as HSBC, Barclays and JP Morgan are headquartered, will be given "an extremely high standard of protection" because they are on the Thames flood plain.
David Rooke, executive director of flood and coastal risk management at the EA, said that although the banks are currently protected by the Thames barrier, rising sea levels mean new defences will be needed, possibly by 2030, according to a Sunday Times report.
The agency plans to increase the height of the existing barrier, which cost almost £2bn, and build a new one further downstream. The project is expected to start between 2030 and 2070, depending on how fast sea levels rise.
"Without the Thames barrier, there would have been significant damage to London and in particular, to the financial sector," Rooke said.
"Canary Wharf is on the flood plain and that's why the EA can justify an extremely high standard of protection for London."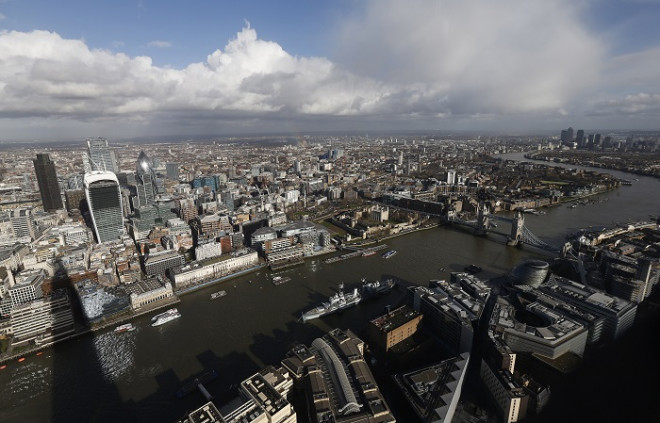 In other parts of the UK such as the Somerset Levels and north Norfolk, however, a government funding formula imposed on the EA means that the agency can no longer completely fund flood defences for farmland and villages because they are deemed of insufficient value.
The rule prevented the EA from carrying out a £4m dredging project in the Somerset levels, which critics said made the flooding worse.
Duncan McGinty, leader of Sedgemoor district council, told the Times: "This policy fails to meet the needs of the countryside and strongly favours cities. This also falls along the divide between town and country and richer and poorer areas.
"Our farmland, which produces 5% of the nation's food, should be seen as equally as important as protecting property."
Last month, UK Prime Minister David Cameron announced a £10m recovery fund for small and medium-sized businesses, following damage caused by recent floods.
Culture secretary Maria Miller also unveiled an additional £2m package aimed at assisting flood-hit businesses around the UK that rely on tourism.